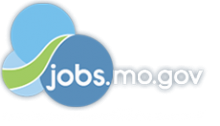 Job Information
Phelps County Regional Medical Center

Sterile Processing Technician

in

Rolla

,

Missouri
General Summary
The Sterile Processing Technician is responsible for sterilization techniques and operations of equipment.

Essential Duties and Responsibilities

Demonstrates principles of decontamination/sterilization.

Correct use of personal protective equipment (gown, gloves, face mask, boots)

Correctly sorts instrumentation for cleaning according to manufacturer's specification.

Correctly cleans CASE carts.

Correctly inspects packages for integrity after sterilization.

Demonstrates principles of sterilization.

Correct use of biological and chemical sterilization indicators.

Correctly sterilizes instrumentation according to manufacturer's specifications.

Accurately labels instrumentation.

Correctly documents sterilizer loads and tests.

Demonstrates knowledge of instruments and equipment.

Correct assembly of instrumentation.\

Correctly tests instrumentation for optimal functioning.

Notifies supervisor of broken and/or malfunctioning instrumentation and removes them from service.

Correctly identifies specific department instrumentation ie. Surgery, obstetrics, and emergency services.

Maintains daily inventory of equipment and supplies.

Is attentive to detail and accuracy, is committed to excellence, looks for improvements continuously, monitors quality levels, finds root cause of quality problems, owns/acts on quality problems.

Meets commitments, works independently, accepts accountability, handles change, stays focused under pressure, meets attendance/punctuality requirements.

Job Qualifications

Education

High School diploma or equivalent required.

Work Experience

One year experience in sterile processing required.

Certification/License

Sterile Processing Technician certification to be obtained within 6 months of employment.

Mental/Physical Requirements

Considerable mental concentration required to operate equipment and properly care for instruments and equipment. Standing, walking, lifting up to 35 lbs., reaching required. Mental and Emotional Requirements: Works in close proximity to others and/or in a distracting environment.

Working Conditions

Exposed to wet and/or humid conditions during decontamination of instruments. Occasional exposure to temperature fluctuations, fumes, or airborne particles, exposure to communicable/infectious disease via contact with contaminated instruments and supplies. Must be able to work in a small, confined area for long periods of time.