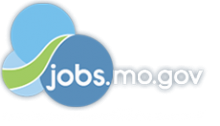 Job Information
Phelps County Regional Medical Center

Workstation Analyst

in

Rolla

,

Missouri
The Workstation Analyst acts as a liaison between Information Technologies and user department(s).
Essential Duties and Responsibilities
Installs, supports and maintains workstation software.
a. Plans, directs, organizes, and controls the use of workstation software modules.
b. Installs and maintains hospital approved workstation software that is standardized for support.
c. Recommends new workstation software for resolution of needs. Tests operation of software and identifies problems.
d. Demonstrates superior knowledge of workstation software and how it relates to hospital information technology.
e. Understands the user department's procedures and coordinates needed changes in software of department procedures to facilitate automation or improve efficiency.
f. Maintains and updates copy of users guide.
Maintains existing workstations and peripherals.
a. Plans, directs, organizes, and controls the maintenance of existing workstations and peripherals through repair, periodic updates of system software, periodic replacement of hardware components.
b. Responds to Help Desk tasks and direction from other network technicians.
c. Ensures workstations are able to perform the functional needs of the users.
Maintains Hardware for User Departments.
a. Plans, directs, organizes, and controls hardware needs of the user department.
b. Consults with department manager on current and future needs for all peripheral devices.
c. Monitors correct operation of the equipment. Determines where problems exist and coordinates corrective action. Coordinates cabling needs.
Troubleshoots and Resolves.
a. Ability to troubleshoot from wall jack to hub port. Ability to use diagnostic equipment to determine functional ability of cabling, replace as required.
b. Notifies network technician of port malfunction, enables workstation with another outlet.
c. Analyzes closet capacity for workstations, ensures hub ability to support installed peripherals. Notifies network technician of need for additional equipment.
Upgrades to workstations and peripherals.
a. Responsible for upgrading of existing workstations and peripherals with software and hardware upgrades.
b. Maintains spare parts on location and within analyst repair kit for on-site upgrades/repairs.
c. Ensures workstation is capable of acceptable power and memory requirements for function of the user.
Implementation projects
a. Installs more workstations and peripherals on the network. Plans and organizes implementation of project of facilitate best efficiency of installations.
b. Coordinates work plan with department.
c. Enables workstation with addressing scheme, adds workstation to inventory, records date of installation and subsequent maintenance visits.
Education
High school diploma or equivalent is required while a professional/technical degree is preferred.
Minimum Work Experience
Two years' experience with specific emphasis on workstation software and hardware
Certification/Licenses
Certification in at least one of the following professions preferred: MCSE, MCPS, MCSD, MCT, SQL, Visual Basic, HP Networked Systems Professional, CNE, CAN, MCNE, , Networking Technologies, Windows NT 4.0
Mental/Physical Requirements
(May be met with appropriate accommodations if deemed necessary): Must be able to manage multiple tasks simultaneously, and to generate technical reports and documents. May occasionally be expected to work unusual hours while resolving technical issues. Standing, walking, and sitting are required. Moderate lifting (25 lbs.) required.
Working Conditions
Works in changing environment. The noise level is moderate from computer printers. May be required to work at other than routine scheduled times during implementation periods and system malfunctions.