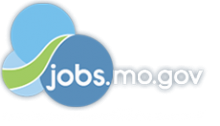 Job Information
Sodexo

Supervisor - Food - Senior

in

SAINT CHARLES

,

Missouri
School Nutrition is a GREAT place to be!
Jobs are available at Francis Howell School District in St. Charles, Missouri.
We are looking for people that want to work in a fun environment rising to the noble job of feeding students!
Great medical and dental benefits are available at 30-hours per week. Uniforms, pre-employment screenings, and meals are provided.
Our jobs offer flexibility and a great work-life balance. All hours are during the day and on week days. No nights or weekends! The work schedules follow the school district calendar, so holidays and summers are time off.
Hours worked vary from 4 to 8 hours per day with a variety of starting times to suit most needs. Pay rates for all jobs range from $10.30 to $17.71 per hour depending on experience and job responsibilities.
We look forward to having you join the team. Feel free to call us at 636-851-4016 if you need any additional information. We are happy to answer questions and provide assistance with the application process.
Position Summary
The Supervisor – Senior may work in any type of food location on client premises. This individual provides oversight at the direction of management on site to coordinate routine work activities of workers and/or service employees engaged in food operations or services at either larger complex facilities or locations in the areas of commercial, health care, schools, universities or other establishments. This individual will provide support to management in the daily oversight of key functions and employees during the normal course of business. The general responsibilities of the position include those listed below, but Sodexo may identify other responsibilities of the position. These responsibilities may differ among accounts, depending on business necessities and client requirements.
General Responsibilities:
Understands and follows all policies and procedures.

Assists in ensuring a safe working environment throughout the facility for all employees.

Assists in monitoring employee productivity and provides suggestions for increased service or productivity.

Responsible for the oversight of day-to-day activities of subordinates and assigns responsibility for specific work or functional activities as directed by on-site management.

Responsible for orientation and training of employees.

Performs day-to-day assignments in addition to oversight duties.

Works with customers to ensure satisfaction in such areas as quality, service and problem resolution.

Promote the development of the foodservice team.

Attends all allergy and foodborne illness in-service training.

Complies with all Sodexo HACCP policies and procedures.

Reports all accidents and injuries in a timely manner.

Complies with all company safety and risk management policies and procedures.

Participates in regular safety meetings, safety training and hazard assessments.

Attends training programs (classroom and virtual) as designated.

Maintains key control of operations and responsible for activities to ensure opening, closing and daily procedures are completed.

Serves as a working lead supervisor coordinating activities of workers or service employees engaged in food operations or services at larger complex facilities of commercial, health care facility, school, campus or other establishments.

May perform other duties and responsibilities as assigned.
Qualifications & Requirements
Willingness to be open to learning and growing.

Maturity of judgment and behavior.

Maintains high standards for work areas and appearance.

Maintains a positive attitude.

Ability to work a flexible schedule helpful.

Must comply with any dress code requirements.

Must be able to work nights, weekends and some holidays.

Attends work and shows up for scheduled shift on time with satisfactory regularity.
Experience/Knowledge:
High School diploma, GED or equivalent experience.

1or more years related work experience.
Skills/Aptitude:
Must be able to coordinate the routine responsibilities of staff and resources.

Presents self in a highly professional manner to others and understands that honesty and ethics are essential.

Ability to communicate with co-workers and other departments with professionalism and respect.

Maintains a professional relationship with all coworkers, vendor representatives, supervisors, managers, customers and client representatives.

Ability to provide clear directions and respond accordingly to employees.

Ability to use a computer.
Physical Requirements:
Close vision, distance vision, peripheral vision, depth perception and the ability to adjust focus, with or without corrective lenses.

Significant walking or other means of mobility.

Ability to work in a standing position for long periods of time (up to 8 hours).

Ability to reach, bend, stoop, push, and/or pull, and frequently lift up to 35 pounds and occasionally lift/move 40 pounds.
Working Conditions (may add additional conditions specific to defined work location):
Generally in an indoor setting; however, may supervise outside activities and events.

Varying schedule to include evenings, holidays, weekends and extended hours as business dictates.

While performing the duties of this job, the employee is primarily in a controlled, temperate environment; however, may be exposed to heat/cold during support of outside activities.

The noise level in the work environment is usually moderate to loud.
Sodexo is an EEO/AA/Minority/Female/Disability/Veteran employer.
Job Locations US-MO-SAINT CHARLES
System ID 649903
Category Food Service
Employment Status Full-Time
Unit Name FRANCIS HOWELL SCHOOL DISTRICT
Unit Contact carl.ventimiglia@sodexo.com
Target Hourly Rate $13.73 to $17.71