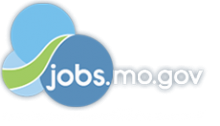 Job Information
Air National Guard Units

AIRCRAFT MECHANIC (TITLE 32)

in

Saint Joseph

,

Missouri
Summary
THIS IS A NATIONAL GUARD TITLE 32 EXCEPTED SERVICE POSITION. This National Guard position is for a WG-8852-10 AIRCRAFT MECHANIC (TITLE 32), Position Description Number D1366000 in FAC 22MD7B and is part of the MO 139th Airlift Wing. APPOINTMENT FACTORS: This is a Permanent Excepted Service position. This is a bargaining unit position. * POSITION IS ALSO ADVERTISED ON AGR ANNOUNCEMENT #AF20-302 *
Responsibilities
Performs inspections, functional checks and preventive maintenance on aircraft to include periodic, phase, hourly, preflight, post flight, calendar, thru-flight, and special inspections.
Troubleshoots and performs maintenance on assigned and transient aircraft. Removes and replaces aircraft components.
May be required to perform user and organizational level maintenance on assigned supported equipment, including inspection, repair and modification, and corrosion prevention.
Provides data for aircraft maintenance historical records, complete maintenance data collection, man-hour accounting, and other forms as required. Instructs, directs and assigns maintenance repair tasks to drill status guard members.
Complies with safety, fire, security and housekeeping regulations.
Prepares for and participates in various types of readiness evaluations.
Performs other duties as assigned.
Requirements
Conditions of Employment
Qualifications
MILITARY REQUIREMENTS: Compatible military grade and assignment required prior to the effective date of placement. This is an Excepted Service position that requires membership in a compatible military assignment in the employing state's National Guard. Applicants who are not currently a member of the National Guard must be eligible for immediate membership. If you are not sure you are eligible for military membership, please contact a National Guard recruiter at 1-800-864-6264 prior to applying for this position. Selected candidate will be required to be in a compatible military assignment prior to effective date of placement. Selected candidate must be AFSC qualified within 12 months from date of appointment. Maximum Military Grade - MSgt (E-7) Minimum Military Grade - TSgt (E-6) Enlisted - AFSC 2A3X3, 2A5X1, 2A5X2, 2A5X4 and 2A3X7 Supervisor must verify that selected individual occupies a compatible military position. Technicians will not be militarily senior to their full-time supervisor or wage leader (grade inversion). GENERAL EXPERIENCE: Must possess experience or training which provides the skill to remove and replace aircraft parts, accessories and components, and to make adjustments and settings according to established specifications, and skilled in the use of hand tools and test equipment. WG-10 SPECIALIZED EXPERIENCE: Must possess 18 months of specialized experience in repairing, rebuilding or overhauling C-130 aircraft systems and major components using the tools of the trade. Experience aligning, adjusting and rigging systems and controls after the replacement of parts, components and major repairs. Experience operating a variety of measurement, test and diagnostic equipment utilized in troubleshooting and repair of aircraft. Experience inspecting the full range of mechanical systems with the ability to analyze existing or foreseeing problems and recommend corrective action. Experience using a wide variety of technical publications to include complex schematics and specifications.
Education
This job does not have a qualification requirement that allows substitution of education for specialized experience.
Additional Information
If you are a male applicant who was born after 12/31/1959 and are required to register under the Military Selective Service Act, the Defense Authorization Act of 1986 requires that you be registered or you are not eligible for appointment in this agency (https://www.sss.gov/RegVer/wfRegistration.aspx). If you are unable to apply online or need to fax a document you do not have in electronic form, view the following link for information regarding an Alternate Application.