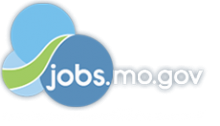 Job Information
Silgan Containers Corporation

Coater Mechanic - St. Joe

in

SAINT JOSEPH

,

Missouri
As the result of a strike we are hiring at Silgan Containers! We are the nation's leading manufacturer of steel and aluminum cans for use with human and pet foods - the country needs us more than ever during the pandemic. Wage rates start at $25.50/hr. We provide a broad range of benefits. New hires will be considered to be "permanent replacements" for the strikers, and employment is "at will".
Join the team that makes the packaging the most prestigious food companies rely on to safely deliver and protect foods' nutrition and quality.
Services, sets up, operates, maintains, adjusts, and makes changeovers and washups, and directs the operation of the feeders, coaters, ovens, waxers, stackers and load turners. Performs these duties to maintain maximum production efficiency and product quality.

Checks product made and operation of equipment for any deviation from standard and makes necessary adjustments.

Diagnoses mechanical and quality problems, making necessary repairs, adjustments, and restores defective equipment to service with a minimum amount of spoilage and delay.

Maintains storage of, obtains, and properly mixes to standard, all coating materials used.

Completes as much "make ready" as possible to help accomplish efficient changeovers, sets oven temperatures, maintains steady supply of specified coating materials and thinners at the coater lines, and after changeovers removes to storage any materials used on previous run but not required for new run.

Regrinds rolls, maintains coating rolls and cuts out patterns for future runs using roll cutting equipment.

Cooperates with Inspectors to insure quality product.

Works with minimal supervision, reporting unusual events, accidents, damage, and emergencies, immediately to supervision.

Performs all duties with due regard to safety for self, and co-workers while exercising proper care and protection of company property.

Other duties as assigned.
Job Requirements:
High school diploma or equivalent

Ability to read and comprehend blueprints, drawings, handbooks, specifications, equipment manuals, parts lists, and other written material associated with the position.

Has or will provide all hand tools associated with the job within 60 days of accepting the job.

Skilled in the use of hand and power tools, micrometers, dial indicators, vernier calipers, can micrometers, and other precision measuring instruments, gauges and tools used on the job.
Must be able to lift up to 50 lbs. on occasion. Exposure to noise above 85 dB, dirt, dust, heat, and cold, Must be able to stand, walk, climb, bend, squat, and crawl.
Requisition ID: 11030