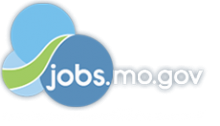 Job Information
Air National Guard Units

ELECTRONIC INTEGRATED SYSTEMS MECHANIC (TITLE 32)

in

Saint Joseph

,

Missouri
Summary
THIS IS A NATIONAL GUARD TITLE 32 EXCEPTED SERVICE POSITION. This National Guard position is for a WG-2610-12/13 ELECTRONIC INTEGRATED SYSTEMS MECHANIC (TITLE 32), Position Description Number D2326000 (WG-12) or D2240P01 (WG-13) in FAC 22D00 and is part of the MO 139th Airlift Wing. APPOINTMENT FACTORS: This is a Permanent Excepted Service position. This is a bargaining unit position. * THIS POSITION IS ALSO ADVERTISED ON AGR ANNOUNCEMENT #AF21-088 *
Responsibilities
On a day-to-day basis, analyzes performance, tests, inspects, troubleshoots, identifies and isolates malfunctions, disassembles, modifies or repairs and reassembles the test stations or ECM Pods and their associated peripherals
Modifies and updates avionics Pods, support equipment and support software according to applicable technical publications.
Analyzes program data and determines if the criteria is sufficient to provide adequate testing and troubleshooting.
Connects associated testing equipment to interface the test station system to the aircraft system and or Pod to facilitate maintenance/repair of line replaceable units (LRUs) from the avionics systems.
Assists engineers and technicians in the development and/or modification of software, interfaces, extender equipment or additional items of test equipment.
Initiates technical data changes.
Provides hands-on training instructions to lower grade personnel concerned with repair of computer controlled automatic test equipment, manually controlled test equipment, line replaceable units and aircraft integrated systems.
Assists engineers and technicians in validation of technical data concerning the repair, maintenance, and test of the test station and units under test.
Requirements
Conditions of Employment
Qualifications
MILITARY REQUIREMENTS: Compatible military grade and assignment required prior to the effective date of placement. This is an Excepted Service position that requires membership in a compatible military assignment in the employing state's National Guard. Applicants who are not currently a member of the National Guard must be eligible for immediate membership. If you are not sure you are eligible for military membership, please contact a National Guard recruiter at 1-800-864-6264 prior to applying for this position. Selected candidate will be required to be in a compatible military assignment prior to effective date of placement. Selected candidate must be AFSC qualified within 12 months from date of appointment. Maximum Military Grade - TSgt (E-6) Minimum Military Grade - SrA (E-4) Enlisted - AFSC 2A0X1, 2A271, 2A272, 2A273, 2A374, 2A375, 2A871, 2A872, 2A971, 2A972, or 2A973 Supervisor must verify that selected individual occupies a compatible military position. Technicians will not be militarily senior to their full-time supervisor or wage leader (grade inversion). GENERAL EXPERIENCE: Must possess a validated understanding of the basic principles and concepts of this position and possess skill in collecting and analyzing data effectively, efficiently, and accurately; ability to communicate clearly and effectively; skill in duties such as, install, modify, overhaul, maintain, troubleshoot, repair, align, calibrate, and rebuild multi-system avionics complexes; ability to format and write English in reports and presentation formats; skill in presenting formal training presentations and briefings; skill in applying procedures and directives by reading and interpreting material; and skill in training, mentoring, leading, and problem-solving. WG-12 SPECIALIZED EXPERIENCE: Must have at least a three-skill level in one of the compatible AFSCs, with 12 months of work experiences, that involved installing, modifying, overhauling, maintaining, troubleshooting, repairing, aligning, calibrating, and rebuilding multi-system avionics complexes consisting of multiple completely integrated electronic avionics systems where the complex accomplishes a number of major functions. Skilled in performing on-or-off equipment maintenance on one or more complete electronic integrated systems associated with the assigned aircraft and/or maintenance on automatic flight control systems, instrument systems, inertial or radar navigation systems. Experiences included performing scheduled and unscheduled maintenance on one or more multi-complex electronic integrated systems. Skilled in conducting operational checks, inspections, tests, trouble shooting, removal and replacement of line replaceable units. Capable of isolating unusual malfunctions by using technical orders, schematics, wiring diagrams, tools, and test equipment to include automatic test equipment and flight line test systems. Experiences involved solving complex problems by analyzing installation, circuitry, and operating characteristics of the systems. Experienced in maintaining, modifying, calibrating and inspecting a wide variety of user tests, measurements, and diagnostic equipment. Skilled craft for installing, modifying, overhauling, maintaining, troubleshooting, repairing, rebuilding, aligning, and calibrating complete electronic avionics multi-systems controls. WG-13 SPECIALIZED EXPERIENCE: Must completed an Air Force Seven Skill Level Technical Training School and been awarded a compatible Seven Skill Level AFSC and successfully completed at least one military professional education course program; possess at least 12 months of specialized experiences working as an Electronic Integrated Systems Mechanic, WG-2610-12; and possess the craftsman level of knowledge and skills to inspect, test, troubleshoot, repair and modify software controlled automated and manually controlled test stations, electronic circuit maintenance pods, peripherals, support equipment and associated subsystems. Experience working at stations to repair and maintain all avionics line-replaceable units and pods. Skilled in analyzing performance results, running tests, inspecting, troubleshooting, identifying and isolating malfunctions. Experience in how to disassemble, modify or repair and reassemble test stations or electronic circuit maintenance pods and their associated peripherals. Skills include the ability to consider the complex inter-related variables arising from a mix of computer hardware and software, stimulus and measurement systems, and special purpose test subsystems. Experiences involved isolating problems to the failing part using self-test diagnostics, oscilloscopes, frequency meters, signal generators, digital, and differential voltmeters, computer registers and printouts and other special and standard tools and test equipment. Skilled in removing and replacing components, assemblies, subassemblies, or parts using special and common hand tools, soldering devices and special electronic instruments. Experiences involved modifying and updating avionics pods, support equipment, and support software according to applicable technical publications. This position will be filled at the WG-12 trainee grade or the target grade of WG-13. An applicant who is selected at the trainee grade will have potential for promotion to the target grade of WG-13 without further competition. Promotion to full operating/journeyman level will be made after qualifications and eligibility requirements have been met and the incumbent is performing at the higher level in a satisfactory manner.
Education
This job does not have an education qualification requirement.
Additional Information
If you are a male applicant who was born after 12/31/1959 and are required to register under the Military Selective Service Act, the Defense Authorization Act of 1986 requires that you be registered or you are not eligible for appointment in this agency (https://www.sss.gov/RegVer/wfRegistration.aspx). If you are unable to apply online or need to fax a document you do not have in electronic form, view the following link for information regarding an Alternate Application.