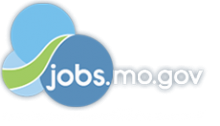 Job Information
Boehringer Ingelheim

Group Leader, Quality & Comp-Devn

in

SAINT JOSEPH

,

Missouri
Boehringer Ingelheim is an equal opportunity global employer who takes pride in maintaining a diverse and inclusive culture. We embrace diversity of perspectives and strive for an inclusive environment which benefits our employees, patients and communities.
Description:
Responsible for leading the day to day operations of the group pertaining to investigation of deviations, and the subsequent documentation of the deviation, root cause analysis, CAPA, and impact assessment of the event. Responsible for implementing procedures to assure compliance with EU, USDA, and corporate requirements; and ensuring final investigation reports meet regulatory and BIAH requirements.
As an employee of Boehringer Ingelheim, you will actively contribute to the discovery, development and delivery of our products to our patients and customers. Our global presence provides opportunity for all employees to collaborate internationally, offering visibility and opportunity to directly contribute to the companies' success. We realize that our strength and competitive advantage lie with our people. We support our employees in a number of ways to foster a healthy working environment, meaningful work, diversity and inclusion, mobility, networking and work-life balance. Our competitive compensation and benefit programs reflect Boehringer Ingelheim's high regard for our employees.
Duties &Responsibilities:
Coordinates theoverall operation of the group. Prioritizes work, resolves issues, develops andinstitutes quality and efficiency improvements, and conducts performancereviews. Maintains key performanceindicators for operational investigations.

Maintains personalknowledge skills in the awareness of current regulatory and corporatepractices.

Review and approvelaboratory and manufacturing investigations to ensure compliance with BIAH policies and applicable regulatory guidance. Coordinate investigations across all functions within operations,ensureeffective root cause analysis, and develop corrective and preventive actionsfor associated events relating to biological production operations andassociated quality systems. Ensure timely completion of investigations perprocedures, and the implementation and completion of corrective and preventiveactions.

Training:

Completes all assigned training by target duedates as assigned by BIAH.

Assists indevelopment of training plans and trains others, including training outside ofarea of responsibility.

Assists as needed in development andmaintenance of training curricula and qualifications.

Demonstrate high ethical and professional standards with all business contacts in order to maintain BIAH's excellent reputation in the community.
Requirements:
Four (4) year degreefrom an accredited institution in a scientific discipline

Minimum eight (8)years of experience in regulated industry

Well versed inregulatory requirements

Ability toeffectively manage people.

Effectiveinterpersonal skills with a diverse group of individuals at all organizationallevels

Ability to evaluateand interpret data and formulate logical and sound conclusions andrecommendations

Ability to usetechnical knowledge to solve problems

Proficiency inrelevant computer software and programs associated with area.

Excellent writtenand verbal communication skills

Attention to detailand commitment to customer service

An understanding ofbiological manufacturing, regulatory requirements, as well as goodcommunication and strong writing skills are required to perform and documentthe investigations. Well versed in regulatory requirements

Requires the abilityto utilize computer programs such as Microsoft suite, GoTrack, SAP, IDEA forCON, Learning One Source and other relevant electronic applications.

A basicunderstanding of EU GMPs, Outlines of Production, 9 CFR and compliancerequirements is required for this position in order to properly assess product,procedures, recommend/drive improvements and make correct decisions.
Eligibility Requirements:
Must be legallyauthorized to work in the United States without restriction.

Must be willing totake a drug test and post-offer physical (if required)

Must be 18 years ofage or older
Who We Are:
At Boehringer Ingelheim we create value through innovation with one clear goal: to improve the lives of patients. We develop breakthrough therapies and innovative healthcare solutions in areas of unmet medical need for both humans and animals. As a family owned company we focus on long term performance. We are powered by 50.000 employees globally who nurture a diverse, collaborative and inclusive culture. Learning and development for all employees is key because your growth is our growth.
Want to learn more? Visit boehringer-ingelheim.com at http://www.boehringer-ingelheim.com/ and join us in our effort to make more health.
Boehringer Ingelheim, including Boehringer Ingelheim Pharmaceuticals, Inc., Boehringer Ingelheim USA, Boehringer Ingelheim Animal Health USA Inc., Boehringer Ingelheim Animal Health Puerto Rico LLC and Boehringer Ingelheim Fremont, Inc. is an equal opportunity and affirmative action employer committed to a culturally diverse workforce. All qualified applicants will receive consideration for employment without regard to race; color; creed; religion; national origin; age; ancestry; citizenship status, marital, domestic partnership or civil union status; gender, gender identity or expression; affectional or sexual orientation; pregnancy, childbirth or related medical condition; physical or psychiatric disability; veteran or military status; domestic violence victim status; genetic information (including the refusal to submit to genetic testing) or any other characteristic protected by applicable federal, state or local law.
Organization: US-Boehringer Ingelheim Animal Health
Title: Group Leader, Quality & Comp-Devn
Location: Americas-US-MO-Saint Joseph
Requisition ID: 2015404