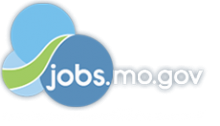 Job Information
Silgan Containers Corporation

Machinist - Tool and Die Maker

in

SAINT JOSEPH

,

Missouri
We are hiring Machinists at Silgan Containers! We are the nation's leading manufacturer of steel and aluminum cans for use with human and pet foods. Wage rates start at $27.62/hour and we provide a broad range of benefits.
Join the team that makes the packaging the most prestigious food companies rely on to safely deliver and protect foods' nutrition and quality.
GENERAL ACCOUNTABILITIES:
Within a team environment, perform the functions of a skilled Machinist/Tool and Die maker capable of operating all necessary machine shop equipment and applicable measuring instruments pursuant to the fabrication of tooling/dies and associated equipment while adhering to strict manufacturing tolerances (+/- 0.0001") essential to the quality performance of the Operations.
Observe all safety rules defined by the Company's Job Safety Analysis and the facility Safety Policy, included but not limited to the LOTO program, the Hot Work Permit program, Confined Space Entry program, Personal Protective Program (PPE), hazardous waste handling requirements, housekeeping needs, the plant Code of Conduct and practice good manufacturing habits as listed in the GMP handbook.
EQUIPMENT:
Manual and numerical control lathes and mills, inside and outside diameter grinders, surface grinders, drill presses, saws, tooling, various power and hand tools, engineering drawings/sketches, micrometers, dial indicators and other precision measuring instruments.
JOB DESCRIPTION SUMMARY:
Achieve a passing score on the Silgan Machinist Aptitude Tests.

Maintain and refurbishment of cupper, ironer and trimmer, flanger, beader and all other D&I related tooling.

Maintenance and overhaul of all gearboxes, pumps and other production equipment.

Ability to execute machining tasks and other work from engineering drawing, written procedures or verbal instructions.

Measure/make calculations for raw material requirements, select tooling/equipment and appropriate jigs and fixtures and their setups.

Maintain inventory information and cause the adequate resupply of tooling and raw materials necessary.

Catalog, organize and issue all production tooling.

Assist all production and electrical/mechanical personnel as needed.

Occasional production work as required to cover breaks, lunches, vacations and absenteeism.

Responsible for housekeeping in maintenance and Tool & Die shop, as well as in areas where work has been performed in the production area.

Execution of all safety rules as defined by the Company, JSA's, LOTO, and D&I department policy.

Work within a team environment.

Demonstrate necessary mathematical ability regarding fractions, decimals, complex angles and radii.

Perform other duties as directed by supervision
Job Requirements:
1. High School Diploma or equivalent 2. Technical School Degree or Associates Degree in related field preferred 3. Computer literacy. 4. Journeyman Status 5. Previous high speed production experience preferred 6. Ability to learn the use of SPC and to utilize it as a tool for continuous improvement
TOOL REQUIREMENTS:
Basic Mechanics/ Machinist Tool requirements (standard mechanic's and machinist's tool box)
PHYSICAL REQUIREMENTS:
Be able to stand, walk, sit, climb, stoop, bend, push & pull up to 11.5 hours per day.

Be able to lift a minimum of 50 pounds overhead on an occasional basis.

Have a full range of body motion.

Be able to work at heights and in close quarters.
Requisition ID: 11439