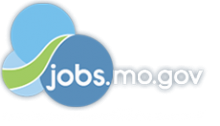 Job Information
Boehringer Ingelheim

UNION: Blending Operator LG3 3rd Shift (Sunday - Thursday, 11 PM - 7:30 AM)

in

SAINT JOSEPH

,

Missouri
Boehringer Ingelheim is an equal opportunity global employer who takes pride in maintaining a diverse and inclusive culture. We embrace diversity of perspectives and strive for an inclusive environment which benefits our employees, patients and communities.
Description:
To perform duties in the manufacturer of high quality biological products.
As an employee of Boehringer Ingelheim, you will actively contribute to the discovery, development and delivery of our products to our patients and customers. Our global presence provides opportunity for all employees to collaborate internationally, offering visibility and opportunity to directly contribute to the companies' success. We realize that our strength and competitive advantage lie with our people. We support our employees in a number of ways to foster a healthy working environment, meaningful work, diversity and inclusion, mobility, networking and work-life balance. Our competitive compensation and benefit programs reflect Boehringer Ingelheim's high regard for our employees.
Duties &Responsibilities:
Prepare all assignedrecords, calculations, and documentation.

Read and followschedules, procedures, and documents.

Assist in trainingother employees in an area of responsibility as assigned.

Assist staff indeveloping new procedures and methods or improving old ones.

Use and understandcomputer assisted data entry, and process logic controllers (PLCs) includingSAP.

Assist lower laborgrades as needed to insure the completion of daily tasks.

Perform asepticprocesses.

Operate, monitor,and maintain all production equipment such as, but not limited to, blend tanks,shelf freezer, tubing welder, tubing fuser, and process logic controllers.

Perform scheduledpreventative maintenance.

Assist higher Gradeoperators under supervision

Required to performwork of a lower classification as needed.

All personnel willbe required to routinely go through an aseptic qualification program to ensureadequate aseptic techniques and behavior.

Other duties asassigned
Requirements:
Education and/orExperience

High school diplomaor equivalent

CommunicationSkills

Good verbal andwritten communication skills and ability to train others.

Mathematical Skills

Perform calculationsand conversions involving weights, volumes, and percentages.

Reasoning Ability

Ability to use basiclogic to identify and solve problems

Knowledge and skillto recognize creative ideas that add value and are able to be implemented toimprove efficiency, effectiveness and reduce complexity for department

Mechanical Aptitude

Demonstratedunderstanding of systems, equipment, and processes

Computer Skills

Experience withWindows Operating System.

Comprehension andapplication

Proficient reading,comprehension and application skills toward a diverse set of complicated tasks.

PhysicalRequirements

MEDIUM LEVEL 3 –Exerting 20 to 50 pounds of force occasionally, and/ or 10 to 25 pounds offorce frequently, and/or greater than negligible up to 10 pounds of forceconstantly.

Work related tasksand forces associated:

Pushing fat boy 200tanks, 38 pounds of force; carboy moved w/dolly taking less than 50 pounds offorce to move.

FREEZER FZB2903having carts full of antigen 10L bags X 14 on cart, with wheels frozen at -40degrees (as a one person move, the cart could not be moved AT ALL using a forceof 65 pounds), HOWEVER, as a 2 person move it took approximately 45 pounds offorce X 2 people to move. THIS IS A 2PERSON MUST IN THE FREEZER.

Ability to wear arespirator as a requirement of the job with no pulmonary restrictions.
Desired Skills,Experience and Abilities:
Additional Educationand/or Equivalent Experience

Successfulcompletion of National Career Readiness Work Keys assessment

Knowledge ofHazardous Waste Handling

Knowledge ofDecontamination and Sterilization

Knowledge of TrafficPatterns

Knowledge of orevidence of working with BPE methods

Understanding ofBasic GMP/Documentation practices

Demonstrated abilityand understanding of Safe working habits and Material Safety Data Sheets (MSDS)

Understanding ofBasic Laboratory Practices, Measurements, Biology and Microbiology

Understanding ofoperating in an aseptic environment

Ability to work in ateam environment

Demonstratedknowledge of Federal, State, and International regulations, such as cGMP, USDA,DOT, EPA, OSHA as they pertain to the employee's work.

Demonstratedknowledge of Corporate guidelines and Policies related to the employee's work.

Shall have anadequate knowledge of Drug and Chemical names, and be able to distinguishbetween similar names, physical appearance and precautions in handling.

Must be able toproceed independently in product processing in accordance with standardmethods, standard operating procedures, and Manufacturing Directions, usingproper aseptic techniques.
EligibilityRequirements:
Must be legallyauthorized to work in the United States without restriction.

Must be willing totake a drug test and post-offer physical (if required)

Must be 18 years ofage or older
Who We Are:
At Boehringer Ingelheim we create value through innovation with one clear goal: to improve the lives of patients. We develop breakthrough therapies and innovative healthcare solutions in areas of unmet medical need for both humans and animals. As a family owned company we focus on long term performance. We are powered by 50.000 employees globally who nurture a diverse, collaborative and inclusive culture. Learning and development for all employees is key because your growth is our growth.
Want to learn more? Visit boehringer-ingelheim.com and join us in our effort to make more health.
Boehringer Ingelheim is an equal opportunity global employer who takes pride in maintaining a diverse and inclusive culture. We embrace diversity of perspectives and strive for an inclusive environment, which benefits our employees, patients and communities. All qualified applicants will receive consideration for employment without regard to a person's actual or perceived race; color; creed; religion; national origin; age; ancestry; citizenship status, marital status; gender, gender identity or expression; sexual orientation, mental, physical or intellectual disability, veteran status; pregnancy, childbirth or related medical condition; genetic information (including the refusal to submit to genetic testing) or any other class or characteristic protected by applicable law..
ACKNOWLEDGEMENT
This position description has been designed to indicate the general nature and level of work performed by employees within this classification. It is not designed to contain or be interpreted as a comprehensive inventory of all duties, responsibilities and qualifications required of employees assigned to the role.
Organization: US-Boehringer Ingelheim Animal Health
Title: UNION: Blending Operator LG3 3rd Shift (Sunday - Thursday, 11 PM - 7:30 AM)
Location: Americas-US-MO-Saint Joseph
Requisition ID: 214555