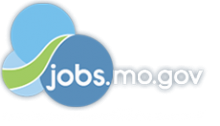 Job Information
Wells Fargo

Actimize Software Engineer

in

Saint Louis

,

Missouri
Job Description
Important Note: During the application process, ensure your contact information (email and phone number) is up to date and upload your current resume when submitting your application for consideration. To participate in some selection activities you will need to respond to an invitation. The invitation can be sent by both email and text message. In order to receive text message invitations, your profile must include a mobile phone number designated as 'Personal Cell' or 'Cellular' in the contact information of your application.
At Wells Fargo, we want to satisfy our customers' financial needs and help them succeed financially. We're looking for talented people who will put our customers at the center of everything we do. Join our diverse and inclusive team where you'll feel valued and inspired to contribute your unique skills and experience.
Help us build a better Wells Fargo. It all begins with outstanding talent. It all begins with you.
Wells Fargo Technology is a team of more than 40,000 information technology and security professionals who help keep Wells Fargo at the forefront of America's diversified financial services companies. Employees execute an engineering-led IT strategy to deliver stable, secure, scalable and innovative services that provide Wells Fargo global customers 'round-the-clock' banking access through in-store, online, ATM, and other channels. Wells Fargo Technology plays a critical role in the company's customer and employee experience, business and risk management transformation, and growth agenda.
The Enterprise Functions Technology (EFT) group provides technology solutions and support for Risk, Audit, Finance, Marketing, Human Resources, Corporate Properties, and Stakeholder Relations business lines. In addition, EFT provides unique technology solutions and innovation for Wells Fargo Technology, Enterprise Shared Services, and Enterprise Data Management. This combined portfolio of applications and tools are continually engineered to meet the challenges of stability, security, scalability, and speed.
The Compliance, Legal, Audit & Regulatory (CLAR) Technology provides technology support and development for Legal & Data Controls, Compliance Risk & Audit, Financial Crimes, Front Office and Second Line Risk, Employee Compliance, Regulator Regulations, Market Surveillance, and Regulator Change Management.
The Enterprise Risk Management Technology team is seeking a web-related developer with automated build experience. This development position will serve as a specialist in supporting technologies around vendor tools. Going forward, it is expected that new technologies and tools will need to be learned to support our vendor tools. This developer must also have experience in use of code repositories and the integration of those repositories into automated build processes.
This team member will work in a team environment to lead complex platform initiatives, research new technology tools, design complex solutions, implement software solutions, write unit test, and test new development against business requirements across multiple applications. Additionally, all phases of our development lifecycle must 100% SDLC compliant around this work. Team member will be a key player in determining our technology stack with emerging technologies that will enhance future technology solutions.
This position is a key element to our team structure and acts as an integration point that links our onshore and offshore technology partners to support production processes and build tools to improve them.
Position Responsibilities and Expected Outcomes:
Provide guidance and direction on production issues

Working with other technology teams across the enterprise to ensure common direction and compliance

Research and provide guidance on new and emerging technologies and architectural standards

Supports all aspects of application design, development, implementation and maintenance

Participates in creating project, application and support documentation

Acts in the highest level technical role as an individual contributor for the most complex computer applications and/or application initiatives.

Utilizes a thorough understanding of available technology, tools, and existing designs.

Works on the most complex problems where analysis of situations or data requires evaluation of intangible variance factors.

Leads most complex multiple modeling, simulations, and analysis efforts.

Acts as expert technical resource to programming staff in the program development, testing, and implementation process.
Required Qualifications
5+ years of software engineering experience

4+ years of technical documentation and publication experience

2+ years of Actimize experience

2+ years of Object Oriented experience

4 + years of experience with System Integration Testing (SIT)

3+ years of environment test coordination, code deployment, release management and communication experience

4+ years of experience working with Relationship Database Management Systems (RDBMS) such as SQL Server, Oracle or MySQL
Desired Qualifications
An industry-standard technology certification

Strong verbal, written, and interpersonal communication skills

A BS/BA degree or higher in science or technology

4 + years of .Net and Java application development experience or a combination of both

4+ years of experience with Waterfall and Agile project methodologies

Knowledge and understanding of DevOps principles
Other Desired Qualifications
3+ total years with working with business partners to breakdown requirements, manage technology delivery, educate the business on technology options, lead enterprise level initiatives and ensure that expectations are set and delivered on time and budget.

3+ years of experience with Change Management, Incident Management and Problem Management routines

3+ years of experience with Multi-Tier / Real-Time

3+ years of Automated Scheduling (like batch/Autosys) and file transfer protocols

2+ years as part of a continuous integration and delivery team

Technical Team Leadership experience

Experience working with Disaster Recovery (DR) and Business Continuity Plans (BCP) and exercise

Experience working with onsite/offshore teams

Past project experience using agile/scrum is highly desired

Expert knowledge at translating Business Requirements into reusable and performant design/architecture

Must be able to provide examples that they have the ability to multi-task and handle multiple technology initiatives at the same time.

A detailed, logical thinker, problem solver & team player

Wells Fargo application development and/or production support experience
Job Expectations
Ability to work additional hours as needed

Ability to work outside of regular business hours

Ability to travel up to 5% of the time
Street Address
AZ-Chandler: 2600 S Price Rd - Chandler, AZ
CA-SF-Financial District: 333 Market St - San Francisco, CA
NY-New York: 150 E 42nd St - New York, NY
NJ-Summit: 190 River Rd - Summit, NJ
MO-Saint Louis: 1 N Jefferson Ave - Saint Louis, MO
Disclaimer
All offers for employment with Wells Fargo are contingent upon the candidate having successfully completed a criminal background check. Wells Fargo will consider qualified candidates with criminal histories in a manner consistent with the requirements of applicable local, state and Federal law, including Section 19 of the Federal Deposit Insurance Act.
Relevant military experience is considered for veterans and transitioning service men and women.
Wells Fargo is an Affirmative Action and Equal Opportunity Employer, Minority/Female/Disabled/Veteran/Gender Identity/Sexual Orientation.
Company: Wells Fargo
Req Number: 5562886-5
Updated: 2021-03-05 02:37:57.398 UTC
Location: Saint Louis,MO