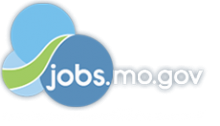 Job Information
Veterans Affairs, Veterans Health Administration

Air Conditioning Equipment Operator

in

Saint Louis

,

Missouri
Summary
The Air Conditioning Equipment Operator position is located within the Facilities Engineering Service of the VA St. Louis Health Care System. The incumbent is responsible for the Chiller Plant and Boiler Plant operation and maintenance.
Responsibilities
Major duties includes, but are not limited to: Maintains, tests, repairs, and operates the boiler plant with maximum capacity up to 99,000 pounds per hour of steam production. Responsible for minor stream fitting, plumbing, electrical, mechanical, and painting for upkeep of the plant. Inspects and replaces packing on all types of valves and rebuilds valves as necessary. Inspects and makes minor adjustments to all boiler controls, combustion equipment, water leveler regulators, steam regulators, air regulators, oxygen recorders, safety devices, instruments, flow meters, transfer pumps, fuel oil pumps, fuel oil leak detection system, natural gas regulators, and air regulators to ensure efficient boiler plant operation. Tests and treats boiler system water to control corrosion per instruction/recommendation of a professional water treatment management company. Oversees the unloading of number 2 heating fuel oil. Must be familiar with fuel oil absorption and utilizing spill control procedures. Determines when to shift to the most efficient boiler or boilers, utilizing the economizer. Work Schedule: 12 hour shifts, rotating.
Compressed/Flexible Schedule: Not Available
Position Description Title/PD#: 6032A
Relocation/Recruitment Incentives: Not authorized
Duty Station: John Cochran Division; however, the duty station may be changed to one of multiple locations within the VA St. Louis Health Care System based on the needs of the facility.
Requirements
Conditions of Employment
Qualifications
To qualify for this position, applicants must meet all requirements by the closing date of this announcement. EXPERIENCE: A specific length of training and experience is not required, but you must show evidence of training or experience of sufficient scope and quality of your ability to do the work of this position. Evidence which demonstrates you possess the knowledge, skills, and ability to perform the duties of this position must be supported by detailed descriptions of such on your resume. Applicants will be rated in accordance with the OPM Federal Wage System Qualification Standards. SCREEN-OUT ELEMENT: Your qualifications will first be evaluated against the prescribed screen out element, which usually appears as question 1 in the on-line questionnaire. Those applicants who appear to possess at least the minimal acceptable qualification requirement are considered for further rating; those who do not are rated ineligible and are eliminated. The potential eligibles are then rated against the remainder of the Job Elements:
Dexterity and SafetyEquipment Assembly, Installation, RepairInterpret Instructions, Specifications (other than blueprint reading)Measuring InstrumentsOperation of Equipment/MachineryTechnical Practices Experience refers to paid and unpaid experience, including volunteer work done through National Service programs (e.g., Peace Corps, AmeriCorps) and other organizations (e.g., professional; philanthropic; religions; spiritual; community; student; social). Volunteer work helps build critical competencies, knowledge, and skills and can provide valuable training and experience that translates directly to paid employment. You will receive credit for all qualifying experience, including volunteer experience. Note: A full year of work is considered to be 35-40 hours of work per week. Part-time experience will be credited on the basis of time actually spent in appropriate activities. Applicants wishing to receive credit for such experience must indicate clearly the nature of their duties and responsibilities in each position and the number of hours a week spent in such employment. Physical Requirements/Working Conditions: The operator must be able to climb stairways and ladders, lift/carry objects of varying weights, sizes, and shapes, crawl and stoop in close spaces. Heavy physical exertion is required in opening and closing heavy valves, cleaning equipment, lubricating, and other maintenance work. Crawling into small openings, and working in confined spaces in cramped positions is also required.
Education
Additional Information
The Interagency Career Transition Assistance Plan (ICTAP) and Career Transition Assistance Plan (CTAP) provide eligible displaced VA competitive service employees with selection priority over other candidates for competitive service vacancies. To be well-qualified, applicants must possess experience that exceeds the minimum qualifications of the position including all selective factors if applicable, and must be proficient in most of the requirements of the job. Information about ICTAP and CTAP eligibility is on OPM's Career Transition Resources website which can be found at https://www.opm.gov/. Receiving Service Credit for Earning Annual (Vacation) Leave: Federal Employees earn annual leave at a rate (4, 6 or 8 hours per pay period) which is based on the number of years they have served as a Federal employee. VA may offer newly-appointed Federal employee's credit for their job-related non-federal experience or active duty uniformed military service. This credited service can be used in determining the rate at which they earn annual leave. Such credit must be requested and approved prior to the appointment date and is not guaranteed. This job opportunity announcement may be used to fill additional vacancies. If you are unable to apply online or need to fax a document you do not have in electronic form, view the following link for information regarding an Alternate Application.