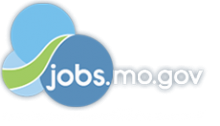 Job Information
Randstad

Analytical Chemist

in

Saint Louis

,

Missouri
Analytical Chemist
job details:
location:Saint Louis, MO

salary:$30.42 - $35.79 per hour

date posted:Wednesday, January 13, 2021

experience:3 Years

job type:Contract

industry:Professional, Scientific, and Technical Services

reference:34695
job description
Analytical Chemist
job summary:
As the world's largest staffing and recruitment agency in the world, we can commit to find you the perfect role that gives you the opportunity to learn and grow in the life sciences arena. Utilizing a recruiter for your job search gives you access to a large network of top employers as well as detailed information about hundreds of positions. Focusing on immune diseases like HIV that affect a large percentage of the population, the work our longtime partner conducts is imperative to a better, healthier future. To be recognized as a crucial part to furthering this goal, join this growing team now!
location: Saint Louis, Missouri
job type: Contract
salary: $30.42 - 35.79 per hour
work hours: 9 to 5
education: Bachelors
responsibilities:
Responsibilites:
Support Operations by analyzing raw materials, intermediate batches, packaging and finished products as required.

Responsible for trouble shooting and investigating out of specification results.

Perform analytical testing on all incoming Raw Materials as per our reduced testing program as well as an annual full testing using USP/NF, FCC, Pharmacopoeia and methodology.

Responsible for the disposition of raw materials, intermediates, batches, and finished products in a timely manner.

Data entry of test results.

Investigate out of specification results. Support method and/or product transfer and NPI activity as necessary.

Preparation, documentation and maintenance of test solutions and standards. Maintain, calibrate, and validate laboratory equipment.

Ensures that GMP, Quality, Healthy & Safety are considered in all aspects of role. Perform other duties as directed by QC Specialist or QC manager.
Key Responsibilities:
MAIN task will be Data Review

Routine testing of raw material, bulk batch, packaging and stability samples.

Authority to notify Operations in manufacturing or filling processes if a problem affecting the quality of the product has been discovered.

Authority to initiate investigations in quality related issues.

Authority to quarantine bulk or finished products if the need arises. Investigate out of specification an out of trend data, and recommend CAPA.

Participate on cross-functional teams.

Comply with all safety procedures and policies.

Participate in Operational Excellence initiatives and programs.

Incorporate Lean Sigma/Lean Lab principles into ways of working.

Flexibility to work extended hours (including weekends) to archive results as needed.
qualifications:
Education & Qualifications:
Science degree in applicable scientific studies or equivalent experience (BS Degree preferred).

Working laboratory experience, preferably with FMCG experience.

Working knowledge of Quality standards, GLP and GMP requirements.

Working knowledge of validations, calibration systems, and instrumentation.

Working knowledge of applicable policies and procedures.

Problem solving/continuous improvement skills.

Development skills in coaching, interpersonal communications, team building and training facilitation.

High level of computer literacy. Ability to interact with all levels of the organization.

Experience in writing, reviewing and revising SOPs.

Excellent written and oral communication.

Working knowledge of Microsoft Word, Microsoft Excel and Laboratory Information System (LIMS).

Ability to work and succeed in a team based environment.

Flexibility to work extended hours (including weekends) to achieve results as needed.
skills: Analytical Chemistry
Equal Opportunity Employer: Race, Color, Religion, Sex, Sexual Orientation, Gender Identity, National Origin, Age, Genetic Information, Disability, Protected Veteran Status, or any other legally protected group status.