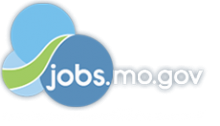 Job Information
Veterans Affairs, Veterans Health Administration

Carpenter

in

Saint Louis

,

Missouri
Summary
The Carpenter position is located within the VA St. Louis Health Care System at the John Cochran division; however the duty station may change to one of multiple locations based on the need of the facility. The work in this position involves repairing, replacing, and adjusting wood and metal widows and doors, door frames, door closers, and existing structures to include room partitions, walls, ceilings, and floors.
Responsibilities
Duties include but are not limited to: Fabricates, repairs and installs metal and wood cabinets, counter tops and furniture. Maintains building and hospital specialty items such as IV tracks, cubicle curtain tracks, blinds, shades, window and door hardware. Installs and replaces all types of floor covering and ceiling tile. Erects new walls by approved methods and materials. Maintains all hand and power tools; performs preventive maintenance and sharpness of same. Applies all necessary skills required to administer monthly, bi-monthly and weekly preventive maintenance program assignments. Work Schedule: Monday-Friday, 7:00am-3:30pm
Position Description Title/PD#: Carpenter/4009-A
Duty Station: This position is located at the John Cochran Division, but may be moved to another VASTLHCS location at any time based on the needs of the medical center.
Requirements
Conditions of Employment
Qualifications
To qualify for this position, applicants must meet all requirements by the closing date of this announcement, 11/09/2020. EXPERIENCE: A specific length of training and experience is not required, but you must show evidence of training or experience of sufficient scope and quality of your ability to do the work of this position. Evidence which demonstrates you possess the knowledge, skills, and ability to perform the duties of this position must be supported by detailed descriptions of such on your resume. Applicants will be rated in accordance with the OPM Federal Wage System Qualification Standards. SCREEN-OUT ELEMENT: Your qualifications will first be evaluated against the prescribed screen out element, which usually appears as question 1 in the on-line questionnaire. Those applicants who appear to possess at least the minimal acceptable qualification requirement are considered for further rating; those who do not are rated ineligible and are eliminated. The potential eligibles are then rated against the remainder of the Job Elements:
Equipment Assembly, Installation, RepairInterpret Instructions, Specifications (includes blueprint reading)MaterialsMeasurement and LayoutTechnical PracticesUse and Maintain Tools and EquipmentWithout more than normal supervision Experience refers to paid and unpaid experience, including volunteer work done through National Service programs (e.g., Peace Corps, AmeriCorps) and other organizations (e.g., professional; philanthropic; religions; spiritual; community; student; social). Volunteer work helps build critical competencies, knowledge, and skills and can provide valuable training and experience that translates directly to paid employment. You will receive credit for all qualifying experience, including volunteer experience. Note: A full year of work is considered to be 35-40 hours of work per week. Part-time experience will be credited on the basis of time actually spent in appropriate activities. Applicants wishing to receive credit for such experience must indicate clearly the nature of their duties and responsibilities in each position and the number of hours a week spent in such employment. Physical Requirements: Must be able to lift and carry items weighing 15-44 pounds. Must be able to reach above shoulders; both hands are required; use of fingers required; must be able to walk, stand, crawl, and/or kneel for up to 2 hours at a time; must be able to climb using both arms and legs; a baseline audiogram is required, hearing aid is permitted. WORKING CONDITIONS: Employees may be exposed to toxic fumes, gases, and airborne particles in the performance of their duties. This exposure may adversely affect pulmonary functions, therefore, employees will be required to wear a protective respirator that will reduce the possibility of pulmonary damage is mandatory when working in areas where toxic exposure is a possibility. OSHA requirements mandate that when employees are required to use a respirator, they must be willing to shave their beard and pass a baseline pulmonary function test prior to use of a respirator. Employees will be screened through a pre-employment physical. The work is preformed inside and outside and employees are exposed to both extreme heat and cold. Constantly subject to a variety of hazards such as; eye and hand injuries while using or working near power carpentry machines, dust, dirt, and noise from sawing lumber and operating machines; physical injury from lifting and holding heavy pieces of lumber and equipment, and danger of falling from ladders and scaffolding. Employees must be able to work high in the air off scaffolds, ladders, and/or a lift-truck platform.
Education
Additional Information
Placement Policy: The posting of this announcement does not obligate management to fill a vacancy or vacancies by promotion. The position may be filled by reassignment, change to lower grade, transfer, appointment, or reinstatement. Management may use any one or any combination of these methods to fill the position. It is the policy of the VA to not deny employment to those that have faced financial hardships or periods of unemployment. This job opportunity announcement may be used to fill additional vacancies. Veterans and Transitioning Service Members: Please visit the VA for Vets site for career-search tools for Veterans seeking employment at VA, career development services for our existing Veterans, and coaching and reintegration support for military service members. Financial disclosure not required. For more information on the "Who may apply" eligibility requirements, please refer to the OHRM Status Candidates and Other Candidate Definitions document. If you are unable to apply online view the following link for information regarding an Alternate Application.