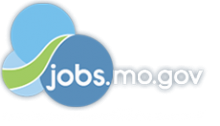 Job Information
Defense Contract Management Agency

Industrial Specialist (General)

in

Saint Louis

,

Missouri
Summary
See below for important information regarding this job. Additional vacancies may be filled from this announcement.
Responsibilities
Manages the Pre-award Survey (PAS) from initial receipt of request through issuance of the final report.
Assists with Special Priority Assistance (SPA) requests from contractors.
Reviews solicitations and pre-award requests for special clauses and requirements and ensures prospective contractor is not listed on the debarred/ineligible contractor list.
Identifies the need for and requests special technical or engineering assistance in connection with complex procurements.
Serves as the manager for the contract management offices Defense Priorities and Allocations System (DPAS) program.
Engages in active discussions with their Contract Management Team in the event of discordant labor situations or negotiations.
Performs contract review to identify contractual technical requirements and develop required tasks for the execution of the surveillance plans.
Requirements
Conditions of Employment
Qualifications
In order to qualify for Industrial Specialist, your resume and supporting documentation must support: Specialized Experience: To qualify at the GS-12 level applicants, must possess one year of specialized experience equivalent to the GS-11 level or equivalent under other pay systems in the Federal service, ,military or private sector. Applicants must meet eligibility requirements including time-in-grade (General Schedule (GS) positions only), time-after-competitive appointment, minimum qualifications, and any other regulatory requirements by the cut-off/closing date of the announcement. Credible specialized experience includes: Identify technical requirements and develop surveillance plans to monitor production processes. Manage large databases, analyze data and provide recommendations when deficiencies have been identified. Analyze the effectiveness of the contractor's production practices, plans and schedules. Control processes to produce and deliver products or services in the most efficient manner. Interpret and apply manufacturing or supply chain policy and regulatory requirements.
Education
Substitution of education may not be used in lieu of specialized experience for this grade level.
Additional Information
This position does not meet criteria for appointment of Reemployed Annuitants. The DoD criteria for hiring Reemployed Annuitants can be found at: http://www.esd.whs.mil/Portals/54/Documents/DD/issuances/140025/1400.25-V300.pdf Tour of Duty: Flexible FLSA: Exempt Bargaining Unit: Yes Selectee may be required to serve a trial/probationary period Financial Disclosure Required Acquisition, Technology & Logistics(AT&L) NON-CAP: This position requires an Acquisition, Technology and Logistics Level II certification in the Production, Quality, and Manufacturing Career Field within 24 months, unless a Position Requirements Waiver is approved to extend.