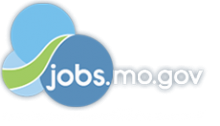 Job Information
International Paper

Maintenance Technician $25.83-$32.30, $2,000 sign-on bonus

in

SAINT LOUIS

,

Missouri
International Paper is the largest paper and forest products company in the world. Primary businesses include paper packaging and forest products for a variety of end uses. International Paper is a fortune 500 company with operations around the globe. Our Vision is to embody a diverse and inclusive culture where all individuals are valued, engaged and contributing to company success, ensuring that every work environment exemplifies respect and dignity for each individual.
The driving force behind this evolution is the realization that genuinely valuing inclusion and diverse ideas results in a better work environment where diversity is valued and encouraged, prompting a heightened level of collaboration and innovation that results in a better business performance across the enterprise.
Our mission is to build and sustain a work environment that embraces individuality and collaboration to drive exceptional results, valuing different viewpoints and backgrounds driving towards a common goal.
The ideal candidate enjoys collaboration and wants to feel part of a team in a learning environment. We are looking for those candidates who are confident in sharing their ideas on how to do things safer. Having interpersonal skills goes a long way within the International Paper culture. You will be part of a supportive team to help you understand and meet the challenges of the job.
Team members are responsible for the day-to-day safe operations throughout the plant. Safety of our employees is our top priority. International Paper takes all precautions to provide all employees with tools needed to maintain a clean and safe work environment free from safety hazards. We are committed to our employees and are COVID-19 sensitive to ensure all employees are comfortable working in our facilities.
All employees must follow all safety rules and procedures and watch out for self and team member's safety at all times. Always use personal protective equipment (safety glasses, ear plugs, steel toed shoes & safety vest, others as required). Must understand and carry out housekeeping standards. Training on manufacturing equipment, safety and housekeeping standards will be provided. Our employees work in a friendly productive team environment Successful candidates must demonstrate teamwork and resolve issues effectively and professionally.
Our Customers are critical to our success. Successful candidates must demonstrate teamwork and resolve issues effectively and professionally.
A minimum of 2 years maintenance experience in a high speed industrial environment. Certifications in mechanical systems and industrial electrical are highly desired but not required. Must be experienced in areas of mechanical equipment, conveyors, motors, hydraulics, and pneumatics. Knowledge of corrugation machines a plus. Possess the ability to read blue prints, schematics, diagrams, sketches. Proficient in operation of basic tools - including hand tools, power tools, welders, torches, etc. Hourly rate: $25.83 - $32.30/hr depending on qualifications. Candidates must successfully complete skills test, physical, drug screen and background/employment verification.
Shift is 12 hours (7pm - 7am). Rotating work week - four days on (Mon, Fri, Sat, Sun) three days off. Three days on (Tues, Wed, Thurs) four days off.
Benefit package includes health, dental, disability, pension, 401k, vacation and paid holidays.
Sign-On Bonus Details - $1,000 payout 30 days after date of hire; $500 payout after 6 months of employment; $500 after 1 year of employment.
International Paper is an Equal Opportunity/Affirmative Action Employer. All qualified applicants will receive consideration for employment without regard to sex, gender identity, sexual orientation, race, color, religion, national origin, disability, protected veteran status, age, or any other characteristic protected by law.