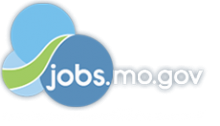 Job Information
Defense Contract Management Agency

Management Analyst

in

Saint Louis

,

Missouri
Summary
See below for important information regarding this job. Additional vacancies may be filled from this announcement.
Responsibilities
Serves as a Management Analyst on the Contact Management Office (CMO) Mission Support Office (MSO) Staff with responsibility for performing analysis and providing technical support to the CMO staff.
Provides analytical and management support for performance planning.
Analyzes a variety of factual data reflecting/affecting CMO activities and develops recommendations to correct deficiencies or enhance operations.
Ensures that CMO is executing and maintaining an accurate Manning Document.
Prepares justification for positions and requests authorized billets to match funding and requirement needs to ensure proper allocation to cover all aspects of hiring and manpower.
Plans, coordinates and leads efforts to prepare for internal and external assessments, such as MRT and other audits.
Maintains program and administrative reference materials, project files and relevant back-ground documents
Requirements
Conditions of Employment
Qualifications
To qualify for a Management Analyst, your resume and supporting documentation must support: A. Specialized Experience: One year of specialized experience that equipped you with the particular competencies to successfully perform the duties of the position and is directly in or related to this position. To qualify at the GS-12 level, applicants must possess one year of specialized experience equivalent to the GS-11 level or equivalent under other pay systems in the Federal service, military or private sector. Applicants must meet eligibility requirements including time-in-grade (General Schedule (GS) positions only), time-after-competitive appointment, minimum qualifications, and any other regulatory requirements by the cut-off/closing date of the announcement. Creditable specialized experience includes: Performing legal research and analysis sufficient to complete recurring case development and documentation assignments. Evaluating Government contract, labor/personnel and ethics, or Freedom of Information (FOIA/Privacy Act) issues. Experience developing recommendations to resolve issues.
Education
Substitution of education may not be used in lieu of specialized experience for this grade level.
Additional Information
This position does not meet criteria for appointment of Reemployed Annuitants. The DoD criteria for hiring Reemployed Annuitants can be found at: http://www.esd.whs.mil/Portals/54/Documents/DD/issuances/140025/1400.25-V300.pdf Tour of Duty: Flexible FLSA: Exempt Bargaining Unit: Yes Selectee may be required to serve a trial/probationary period. Recruitment/Relocation/Retention Incentive may be authorized at Management's discretion. Permanent Change of Station (PCS) expenses may be paid in accordance with the Joint Travel Regulation (JTR). When you perform a civilian PCS with the government, the Internal Revenue Service (IRS) considers the majority of your entitlements to be taxable. Visit https://www.dfas.mil/civilianemployees/civrelo/Civilian-Moving-Expenses-Tax-Deduction/ for more information.