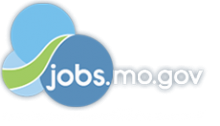 Job Information
Thermo Fisher Scientific

Manager, QA Operations

in

Saint Louis

,

Missouri
Summary
A Manager, Quality Assurance (QA) is an experienced QA professional that provides leadership and experience within the QA function. The Manager, Quality Assurance will lead a team of professional QA personnel to support internal and external customers in matters of quality operations (Ops) as well as take the initiative to improve the quality of operations and to improve and maintain a quality culture with a goal of consistency.
Essential Functions
Provides leadership to assigned staff by performing the following: developing and empowering staff; cultivating relationships; putting staff in a position to succeed, meeting their personal career goals while also achieving organizational goals; building effective teams that apply their diverse skills and perspectives to achieve common goals; driving engagement and creating a climate where staff are motivated to do their best.
Oversees, manages, and ensures the successful day-to-day operations of QA - Ops department for the company. Direct management of the process focused supervisors.
Ensure the QA - Ops group successfully ensure the quality of all GMP manufacturing activities, executing manufacturing and QC records in accordance with specified timelines.

Work with the QA-Product Quality group to ensure the batch disposition process is robust and continually seek ways to improve the disposition process both in terms of effort expended, timeliness of disposition, and quality of work performed/quality of the disposition.

Ensure the resources utilized throughout the QA - Ops group are appropriate for the tasks assigned.

Ensure the timely review of batch records, SOPs, investigations, corrective actions, change controls and technical documents.

The Manager, QA - Ops will also interface with customers to ensure clear and open communication is maintained when intermediate levels of escalation are required. Will also be required to ensure quality and compliance are maintained in the face of customer challenges to internal decision making, and to be able to effectively communicate and work with customers to resolve any disagreements that arise in this regard.
Job Scope
Ensuring the quality and compliant production and the quality and compliant operation of all systems throughout the facility in accordance with schedule requirements.

Communicating priorities and distributing work assignments to process focused supervision. Ensuring that all work performed by the teams is performed safely, with quality, and in a timely, compliant manner.

Leading and ensuring the group is leading and participating in continuous improvement projects throughout the group and the facility/operational portions of the organization.

Leading, managing and/or participating in the investigation of non-conformances and follow-up corrective/preventative actions in compliance with quality procedures, policies and regulations. Ensuring the group is doing the same as required.

Managing and Hiring employees within the QA - Ops department with appropriate skill sets to perform tasks required of direct reports and ensuring direct reports are doing the same for their portions of the organization. Providing feedback and coaching in technical skill development, job performance, and career growth, and taking necessary disciplinary actions if necessary. Advocating for employees when required.

Ensuring and participating in the QA support to internal manufacturing and technical groups. Coordinating special projects within functional areas and assigning resources as appropriate.

Ensuring adequate training (skills-based, cGMP and Safety) of associates within department, to support GMP production through highly competent staff.
Supervision
Typically manages a group of approximately 3 - 5 supervisors.
How to get here?
Education:
Bachelor's Degree in Life Sciences or Chemical/Biochemical engineering
Experience:
6+ years of experience in a GMP environment (QA, QC, manufacturing).

3+ years of proven Supervisory experience.
Knowledge, Skills, Abilities
Strong knowledge of FDA/EMA regulatory requirements applicable to pharmaceutical Quality Systems.

Ability to apply GMP regulations and other international guidelines to all aspects of the position.

Ensures the continuous development and support of improved business practices

Coaches and mentors staff members including provision of cascaded annual goals, regular coaching and feedback, career mentoring, and in continuous improvements both individually and for the organization

Educates staff in technical and functional expertise, including FDA, EU, ICH and ROW regulations, guidelines and quality practices associated with pharmaceutical industry.

Extremely high attention to detail and concern for standards are required.

Critical thinking with the ability to prioritize multiple projects simultaneously.
Physical Requirements
Able to function in a dynamic atmosphere and balance multiple priorities simultaneously

Able to flex work schedule for investigational purposes or to support meetings

Lifting

Able to gown, wear PPE, and work successfully in a clean room environment
Thermo Fisher Scientific is an EEO/Affirmative Action Employer and does not discriminate on the basis of race, color, religion, sex, sexual orientation, gender identity, national origin, protected veteran status, disability or any other legally protected status.
Disclaimer
This job description is intended to present the general content and requirements for the performance of this job. The description is not to be construed as an exhaustive statement of duties, responsibilities, or requirements. Managers and supervisors may assign other duties as needed.
Nothing contained herein should be construed to create an employment contract. Occasionally, required skills/experiences for jobs are expressed in brief terms. Any language contained herein is intended to fully comply with all obligations imposed by the legislation of each country in which it operates, including the implementation of the EU Equality Directive, in relation to the recruitment and employment of its employees.
Thermo Fisher Scientific is an Equal Opportunity Employer. All qualified applicants will receive consideration for employment without regard to race, creed, religion, color, national or ethnic origin, citizenship, sex, sexual orientation, gender identity and expression, genetic information, veteran status, age or disability status.