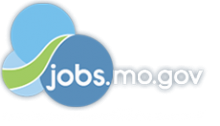 Job Information
BlackBerry Corporation

Microsoft Exchange Engineer

in

Saint Louis

,

Missouri
Worker Sub-Type: Regular
* Job Description: *
THE POSITION 
The BlackBerry Professional Services Technical Consultant is a dedicated resource, focused on an enterprise customer's successful long term BlackBerry deployment. This role is responsible for oversight of all aspects of BlackBerry's solutions specific to the customer. Existing BlackBerry product knowledge is critical to the immediate impact of this role.
They will be expected to stay current on solution-specific technologies, troubleshooting techniques and upcoming software releases, with a special interest in the solutions currently deployed and planned for deployment in their assigned customer(s) environment. An ability to set-up and troubleshoot lab environments of supported BlackBerry solutions, and to troubleshoot customer environments will be essential to this role.
WHAT YOU WILL DO 
Take total ownership of issues and drive them to closure, maintaining accountability to customer
Prepare metrics, analysis, status reports at regular cadence expectations.
Develop and test possible workarounds for problems until root cause has been discovered and a permanent fix has been implemented
Leverage available knowledge and skills towards the goal of world-class service in an efficient scalable fashion
Work closely with the BlackBerry Support Analyst teams to provide guidance and assistance when they are faced with new or challenging problems, and mentoring them in any technical areas required
Technical aptitude in resolving complex technical server, mobile application and/or networking issues
Provide senior technical expertise and knowledge of the BlackBerry solutions
Ensure BlackBerry products are of highest quality by contributing feedback and coordinating with internal teams such as Engineering, Sales, Product Management, and Operations, for fixes or areas of improvements; Ensure the key accounts' BlackBerry product needs are met.
Interface with all levels of BlackBerry and being a true ambassador for the customer.

Engagement in consultative, deep technical discussions with customers on best practices, capabilities, configuration to keep the customer engaged, interested, and a secure partner in selling wireless technologies.

Bachelor's degree in a technical related field or equivalent combination of education and experience

Possess current US Department of Defense Secret or higher clearance.
2-4 years of experience in technical pre-sales, software platforms or end to end IT solution implementation preferably within the wireless, high tech or telecom industry.
Excellent technical, analytical and trouble shooting skills, Minimum 4 years' experience as a technical support analyst, or comparable role.
Previous experience in large enterprise IT organizations (e.g. Infrastructure, application development, security or IT support) is a must
Ability to handle and navigate high pressure complex conversations confidently
Demonstrated ability to pro-actively build and maintain relationships at all levels of the organization
Ability to articulate and transfer technical knowledge, information and tools to individuals and groups at multiple levels 
ABOVE AND BEYOND 
Familiarity with Remedy, the Air Forces Enterprise Information Technology Service Management system would be a plus
Experience in MS System Administration, as well as different types of security software and hardware (firewalls, routers)
Intermediate-to-expert level working knowledge of MS Exchange (including O365), SQL, and Active Directory.
Knowledge of wireless carrier networks, as well as Smartphones, Tablets, BlackBerry OS/devices, iPhone, Android and Windows Phone Operating platforms.
Experience in installing, diagnosing and troubleshooting server and client-related problems, such as performance problems, permissions issues and lockups.
Demonstrated ability to work independently and as part of a team.
Knowledge of enterprise customer business, processes and goals.
Ability to understand customer goals and provide a path to meet customer goals.
Participate in rotating on-call schedule, and be available to assist customer on an as needed basis.
Perform software upgrades to servers to meet customer needs.
Demonstrated ability to be a self-starter and work on projects with little direction.
#LI-SA1
Job Family Group Name: Professional Services & Consulting
Scheduled Weekly Hours: 40
We are BlackBerry, a global mobile communications leader who revolutionized the industry with its introduction in 1999. Today, BlackBerry's products and services, from messaging to enterprise mobility, are relied on by millions of individuals every day to securely and efficiently connect them to the content and people that matter most. At BlackBerry our instinct for innovation is relentless, so as we continue to push the boundaries of mobile experiences, we continue to drive the talent, passion and creativity of our employees.
©2016 BlackBerry. All right reserved. BlackBerry® and related trademarks, names, and logos are the property of BlackBerry Limited and are registered and/or used in the U.S. and countries around the world.
It is the policy of BlackBerry to ensure equal employment opportunity without discrimination or harassment on the basis of race, color, creed, religion, national origin, alienage or citizenship, status, age, sex, sexual orientation, gender identity or expression, marital or domestic/civil partnership status, disability, veteran status, genetic information, or any other basis protected by law.
EEO Minorities/Females/Protected Veteran/Disabled