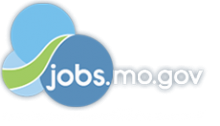 Job Information
Veterans Affairs, Veterans Health Administration

Painter

in

Saint Louis

,

Missouri
Summary
The Painter position is located in the Facilities and Engineering Service of the VA St. Louis Health Care System. This position will require the incumbent to prepare surfaces, apply primer, and finish coats of paint, enamel, lacquer, and/or other protective liquid or semi-liquid products on wood, metal, masonry, or other material surfaces.
Responsibilities
The major duties of this position include, but are not limited to: Prepares surfaces for painting by scraping, smoothing, filling, mixing, and applying pre-coating agents. Prepares coating materials by tinting, toning, matching, blending, and mixing in various additives. Applies coating materials with any of the accepted trade devices, including those designed to give special effects such as brushes, rollers, spray guns, and graining devices. Ensures coating finish meets match, texture, decorative, thickness, and level requirements. Plans the utilization of materials, tools, and techniques required, and completes the assignments with minimal advise or supervisor. Assembles and dismantles scaffolds as necessary for the completing of all projects assigned. Applies and repairs wall coverings in addition to paining as necessary. Moves furniture in preparation of painting tasks, which can be performed without the use of moving equipment. Work Schedule: 7:00am-3:30pm, Monday-Friday
Position Description Title/PD#: 3631-A
Relocation/Recruitment Incentives: Not authorized
Duty Station: John Cochran Division; however the position may be reassigned to one of multiple locations within the VA Health Care System based upon the needs of the facility.
Requirements
Conditions of Employment
Qualifications
To qualify for this position, applicants must meet all requirements by the closing date of this announcement, 03/10/2021. EXPERIENCE: A specific length of training and experience is not required, but you must show evidence of training or experience of sufficient scope and quality of your ability to do the work of this position. Evidence which demonstrates you possess the knowledge, skills, and ability to perform the duties of this position must be supported by detailed descriptions of such on your resume. Applicants will be rated in accordance with the OPM Federal Wage System Qualification Standards. SCREEN-OUT ELEMENT: Your qualifications will first be evaluated against the prescribed screen out element, which usually appears as question 1 in the on-line questionnaire. Those applicants who appear to possess at least the minimal acceptable qualification requirement are considered for further rating; those who do not are rated ineligible and are eliminated. The potential eligibles are then rated against the remainder of the Job Elements:
Construction, StructureDexterity and SafetyInterpret Instructions, Specifications (includes blueprint reading)MaterialsTechnical PracticesUse and Maintain Tools and EquipmentWithout more than normal supervision Experience refers to paid and unpaid experience, including volunteer work done through National Service programs (e.g., Peace Corps, AmeriCorps) and other organizations (e.g., professional; philanthropic; religions; spiritual; community; student; social). Volunteer work helps build critical competencies, knowledge, and skills and can provide valuable training and experience that translates directly to paid employment. You will receive credit for all qualifying experience, including volunteer experience. Note: A full year of work is considered to be 35-40 hours of work per week. Part-time experience will be credited on the basis of time actually spent in appropriate activities. Applicants wishing to receive credit for such experience must indicate clearly the nature of their duties and responsibilities in each position and the number of hours a week spent in such employment. Physical Requirements/Working Conditions: Duties are performed from ladders, scaffolds, and platforms, and in cramped positions and difficult, cumbersome area. Incumbent is required to stand, stoop, bend, kneel, climb, and work in tiring and uncomfortable positions. Occasionally handles materials and equipment weighing 40 pounds or more. Incumbent is responsible for maintaining a conscionable practices over demonstrating safe techniques in the mechanics of handling all materials.
Education
Additional Information
The Career Transition Assistance Plan (CTAP) provide eligible displaced VA competitive service employees with selection priority over other candidates for competitive service vacancies. To be qualified you must submit appropriate documentation (a copy of the agency notice, your most recent performance rating, and your most recent SF-50 noting current position, grade level, and duty location) and be found well-qualified (have a final rating of 85 or more) for this vacancy. Information about ICTAP and CTAP eligibility is on OPM's Career Transition Resources website at http://www.opm.gov/policy-data-oversight/workforce-restructuring/employee-guide-to-career-transition/. Placement Policy: The posting of this announcement does not obligate management to fill a vacancy or vacancies by promotion. The position may be filled by reassignment, change to lower grade, transfer, appointment, or reinstatement. Management may use any one or any combination of these methods to fill the position. It is the policy of the VA to not deny employment to those that have faced financial hardships or periods of unemployment. This job opportunity announcement may be used to fill additional vacancies. Veterans and Transitioning Service Members: Please visit the VA for Vets site for career-search tools for Veterans seeking employment at VA, career development services for our existing Veterans, and coaching and reintegration support for military service members. Financial disclosure not required. For more information on the "Who may apply" eligibility requirements, please refer to the OHRM Status Candidates and Other Candidate Definitions document. If you are unable to apply online view the following link for information regarding an Alternate Application.