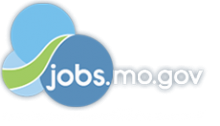 Job Information
SSM Health

Plant Operations Technician Lead (H)

in

Saint Louis

,

Missouri
Divison:
-
PRIMARY RESPONSIBILITIES
Coordinates work schedules and assignments for the assigned group. Evaluates requests for time off and schedule changes and approves or declines the following policy. Works with department leadership to ensure staffing levels are adequate to meet needs. Coordinates changes to schedules due to sick calls, leave of absence or other emergent changes in staff availability or work volume. Communicates these changes to appropriate individuals in a timely and respectful manner. Advises supervisor of any potential policy violations related to attendance or schedules.

Provides direction and education to staff. Provides guidance on non-routine and/or escalated issues. Makes recommendations for new or improved processes. Orients new staff to policies and procedures. Identifies the need for reinstruction and/or training on new processes, procedures or equipment. Provides ongoing education to staff. Assist the supervisor with onboarding of new staff, ensuring mandatory competency education is being completed, developing and presenting training and providing input to performance evaluations.

Troubleshoots issues and repairs: chillers; HVAC units; boilers; HVAC and boiler controls, thermostats; and other electronic and pneumatic controls. Works with other plant and maintenance staff to solve problems when as needed. In emergencies, assists with maintenance and repairs as needed.

Works with contractors, salespersons and factory representatives in regards to repair and replacement of equipment. Assists contractors and other personnel with connections and shut-offs for steam, condensate, heating systems, etc.

Requisitions parts and supplies as needed. Makes certain adequate parts and supplies are available for emergency repairs.

Assists in setting up PM schedules as required and maintains inventory and records. Assists in writing PM procedures, work procedures and keeping of charts, service manuals, and other required regulatory documents.

Assists in filling out portions of reports required by State and Federal agencies and other administrative duties as assigned

Works in a constant state of alertness and safe manner.

Performs other duties as assigned.
EDUCATION
High school diploma or equivalent
EXPERIENCE
PHYSICAL REQUIREMENTS
Constant standing and walking.

Frequent lifting/carrying and pushing/pulling objects weighing 0-25 lbs.

Frequent reaching, gripping and keyboard use/data entry.

Frequent use of vision for distances near (20 inches or less) and far (20 feet or more).

Frequent use of hearing and speech to share information through oral communication. Ability to hear alarms, malfunctioning machinery, etc.

Occasional bending, stooping, climbing, crawling, kneeling, sitting, squatting, twisting and repetitive foot/leg and hand/arm movements.

Occasional lifting/carrying and pushing/pulling objects weighing 25-50 lbs.

Occasional use of vision to judge distances and spatial relationships and to identify and distinguish colors.

Rare use of smell to detect/recognize odors.

Rare driving.
SSM Health is committed to equal employment opportunity based on race, color, religion, national origin, gender, sexual orientation, gender identity, pregnancy, age, physical or mental disability, veteran status, and all other statuses protected by law.