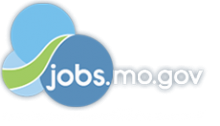 Job Information
Conduent

Proposal Development Center Junior Systems Administrator

in

Saint Louis

,

Missouri
About Conduent
Conduent delivers mission-critical ​services and solutions on behalf of businesses and governments – creating exceptional outcomes for its clients and the millions of people who count on them. Through people, process and technology, Conduent solutions and services automate workflows, improve efficiencies, reduce costs and enable revenue growth. It's why most Fortune 100 companies and over 500 government entities depend on Conduent every day to manage their essential interactions and move their operations forward.
Conduent's differentiated services and solutions improve experiences for millions of people every day, including two-thirds of all  insured patients  in the U.S., 11 million employees who use its HR Services, and nearly nine million people who travel through  toll systems daily. Conduent's solutions deliver exceptional outcomes for its clients including $17 billion in savings from medical bill review for workers compensation claims, up to 40% efficiency increase in HR operations, and up to 40% improvement in processing costs, while driving higher end-user satisfaction. Learn more at www.conduent.com.
Job Description
The mission of the Systems Team is to administer, maintain, and support the technical systems used by the Proposal Development Center (PDC) in managing the bid process. Our strategy is to:
Customize and maintain our existing systems to support the Proposal Development process from initial RFP through archiving awarded bids

Support the extended PDC user community in using those systems in an effective and efficient manner

Develop and document best practices for our systems and users

Work with the end user community to determine the best technical solution for the situation and implement and maintain those systems
We are looking for a candidate for our Proposal Development Center Junior Systems Administrator role who has entry level experience in SharePoint Administration, data archiving and verification, and Tier 1 end user support for non-technical users. This is the perfect opportunity for a logical, detail oriented person who has a technical frame of reference.
Functional Description:
End User Support

Troubleshoot system issues with end users of varying technical aptitude

Support SharePoint 2007, 2010, and 365 sites

Support various internal and COTS systems

Escalate issues as needed to senior or management staff for resolution

Follow documented and trained best practices with user community

Provide support outside normal business hours as required by deadline driven environment

Triage support requests based on department priorities and deadlines

Document frequently encountered issues to identify areas where additional training or process/procedure changes are needed

Perform new user and refresher training on systems as needed

System Maintenance

Requirements development with user community and management to support department goals, processes, and procedures

Create and maintain user documentation

Develop, document, and continuously improve best practices and processes

Develop custom processes and procedures as necessary

Other Related Duties:

Participate in department discussion and development of best practices and process improvement

Recommend and coordinate updates and changes to department processes and procedures

Coordinate with system vendor technical support as necessary

Other duties as assigned
Education, Experience and Capabilities
A Bachelor's degree in Information Technology or related discipline or 5 years' experience in lieu of degree

Demonstrated experience in end user support

Ability to learn new technical disciplines quickly

Strong liaison, interpersonal, and communication skills, including the ability to build relationships across a range of departments and discipline areas

Ability to communicate technical issues and resolutions clearly and concisely

Demonstrated ability to work independently with initiative, work collaboratively as part of a team, set priorities, and balance the demands of a complex working environment

Sound understanding of requirements gathering process with non-technical users

Ability to present suggestions and recommendations to management

Must be proficient in latest versions of MS Office applications (Word, PowerPoint, Excel) and SharePoint. Privia experience is a plus

Strong ability to think outside the box and come up with innovative and functional solutions to complex issues
This position can be located anywhere in the U.S.
Conduent is unable to process visa sponsorship or transfers for this role at this time
Closing
Conduent is an Equal Opportunity Employer and considers applicants for all positions without regard to race, color, creed, religion, ancestry, national origin, age, gender identity, gender expression, sex/gender, marital status, sexual orientation, physical or mental disability, medical condition, use of a guide dog or service animal, military/veteran status, citizenship status, basis of genetic information, or any other group protected by law.
People with disabilities who need a reasonable accommodation to apply for or compete for employment with Conduent may request such accommodation(s) by clicking on the following link, completing the accommodation request form, and submitting the request by using the "Submit" button at the bottom of the form. For those using Google Chrome or Mozilla Firefox please download the form first: click here to access or download the form. You may also click here to access Conduent's ADAAA Accommodation Policy.