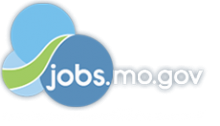 Job Information
Thermo Fisher Scientific

Scientist II

in

Saint Louis

,

Missouri
Job Title: Scientist II
Work Location: St. Louis
Division: Pharma Services Group (PSG)
What Will You Do?
Acts as an individual contributor in the completion of protein purification experiments. Works within a matrix management system with moderate direction from a scientific supervisor. Performs experiments of moderate complexity with a high degree of success will be expected. Decisions made in this role will primarily impact individuals own work. Individual should be able to maintain a GLP laboratory notebook, and review other's notebooks.
Essential Functions:
Establishes problem solving skills coupled with the ability to work both independently and in a team environment.
Demonstrates a solid foundation in protein purification techniques and related analysis
Ability to apply knowledge of the scientific practices, principals and concepts.
Proven ability to make decisions the require choosing between limited alternatives to resolve problems of moderate complexity.
Displays rigorous attention to detail when executing experimental protocols.
Recognized as a significant technical contributor.
Strong written and oral communication skills.
Strong attention to detail and concern for standards.
How Will You Get There?
Education:
MS or higher degree in biochemistry, molecular biology, biological sciences, or closely related field. Equivalency : BS or higher degree in biochemistry, molecular biology, biological sciences or closely related field with 2 years of academic or industrial protein purification experience and analysis of proteins.
Experience:
1 years experience using protein purification techniques and analysis of proteins in a GLP environment .
Thermo Fisher Scientific is an Equal Opportunity Employer. All qualified applicants will receive consideration for employment without regard to race, creed, religion, color, national or ethnic origin, citizenship, sex, sexual orientation, gender identity and expression, genetic information, veteran status, age or disability status.