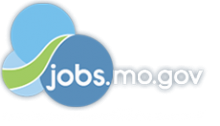 Job Information
Thermo Fisher Scientific

Service Delivery IT Site Lead

in

Saint Louis

,

Missouri
PSG IT Site Lead
When you join us at Thermo Fisher Scientific, you'll be part of a smart, driven team that shares your passion for exploration and discovery. With revenues of $20 billion and the largest investment in R&D in the industry, we give our people the resources and opportunities to make significant contributions to the world.
As a PSG Service Delivery IT Site Lead you will be responsible for the Information Technology Support function at the local site(s) and you will contribute as a member of the IT Service Delivery Leadership Team toward the development of the function globally. You will provide technical leadership to the members of the end user support team and build excellent business partnership with PSG business stakeholders to ensure excellent IT support to business colleagues
Job Duties:
Lead and where applicable mentor the IT support function for the local PSG site(s). The primary services delivered include but are not limited to: business colleague support (desktop, access & administration), Quality, SOX and application support. (For some sites, specialist application support may still be held by the local development team)

Perform desktop and local network troubleshooting where applicable for the PSG site(s)

Perform server, enterprise storage and virtualization technology troubleshooting for the PSG site(s)

Embody the concept of Quality at the local PSG Site(s) and become a true partner maintaining overall IT Quality Governance for the site

Be the primary escalation contact for local PSG IT Service Issues / Requests

Mentor Local / Global Enterprise Technology Enterprise IT teams to maintain and enhance IT service provided to PSG business colleagues.

Develop strong partnerships with Enterprise Technology Operations and other Clinical Trails Division regional leadership teams to deliver best in class service for the local PSG site(s)

Collaborate with business colleagues to understand support needs and develop effective business partnerships to proactively prepare and deliver business colleagues with excellent IT Services

Collaborate as a member of the PSG IT Service Delivery Leadership Team to develop and align IT support processes globally to meet business needs.

Use ITIL and Process Improvement methodologies (such as Six Sigma, Lean, PPI etc.) to drive process improvements in IT processes and IT support services. Measure metrics to demonstrate compliance with agreed service levels.

Champion innovation by leveraging technologies used at other PSG / Thermofisher sites.

Work effectively with the ThermoFisher Enterprise Technology Operation teams to ensure new or existing IT application end-user support is in place, with a focus on service enhancement

Where applicable to the local site, hire, train, setup SMART career development goals and conduct performance reviews as per company policy.

Ensure an appropriate mix of internal and external end user support resources to enable a flexible cost structure for the PSG

Establish and adhere to objectives, budgets, schedules, and work plans as required by the local site(s) and PSG Organisation

Embody ThermoFisher 4i values: integrity, innovation, intensity, and involvement

Comply with company's Global IT Policies & Procedures
Experience
Bachelor's Degree in Computer Science or equivalent.

Where applicable for the local site(s), the candidate should have 4+ years of experience managing a team of IT professionals in a very fast-paced, large company environment. Previous experience in hiring employees and completing performance evaluations.

Experience of implementing and supporting Windows 7 & 10, Windows Server 2008 & 2012, VMWare Virtualization, Enterprise Storage Arrays and Backup Systems.

Experience of working in a regulated environment. Working knowledge of Good Manufacturing Practices (GMP) and Computers Systems Validation (CSV) is required. Prior experience with GMP and CSV, preferably within the pharmaceutical industry is a strong plus.

Demonstrated experience in managing a multi-lingual and multi-cultural end user support function with a track record of achieving year over year efficiency gains. Six Sigma Green Belt/Black Belt certification a plus.
Knowledge, Skills, Abilities
Broad knowledge of local and global application software used by the Local Site(s) / Division required

Detailed knowledge of windows 7 &10, windows server 2008 & 2010, enterprise storage arrays, IT backup systems and IT security required

Demonstrated knowledge of interpreting business needs and translating them into support services.

Ability to work in a team structure, make decisions, solve problems, communicate inside & outside the organization, and analyze, plan, organize and prioritize work

Ability to work in a highly matrixed environment, inclusive of conflict resolution.

Capacity to make decisions or recommendations based on area of assigned responsibility. Uses good judgement in gathering input for decisions.

Ability to quickly understand and adjust to changing business needs.

Strong negotiating and influencing skills.

Strong management skills and understanding of project management lifecycle.

Strong written and verbal communication skills.

Strong customer service/relationship building skills.
Thermo Fisher Scientific is an Equal Opportunity Employer. All qualified applicants will receive consideration for employment without regard to race, creed, religion, color, national or ethnic origin, citizenship, sex, sexual orientation, gender identity and expression, genetic information, veteran status, age or disability status.