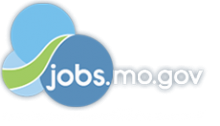 Job Information
SSM Health

Sourcing and Vendor Manager

in

Saint Louis

,

Missouri
Divison:
Fantastic opportunity within Supply Chain at SSM! Working specifically with our Cardiovascular agreements. Ongoing portfolio management is extremely vital for this position. Full Time/Salary/Remote within St. Louis
PRIMARY RESPONSIBILITIES
Develops and executes sourcing strategies to include analyzing data, supplier capabilities and business needs. Assembles and presents concise business cases, vendor negotiations and oversees the implementation of contract awards.

Establishes and manages projects involving key stakeholders and suppliers through the process of discovery, analysis, negotiation, and finalization of contracts. Maintains a thorough knowledge of all product and service needs and industry developments related to assigned areas.

Builds effective working relationships with suppliers and customers. Incorporates the appropriate feedback and perspectives to improve outcomes, resolve issues and enhance processes.

Coordinates repair costs, parts, training and diagnostic software needs if equipment is related to a project. Ensures related equipment repair costs are included in life cycle projections and decisions.

Coordinates required technology reviews and related interface costs, timelines and recommendations if computer software or hardware is related to a supply project. Ensures technology costs are included in life cycle projections and decisions.

Coordinates legal and excluded provider reviews per legal and corporate guidelines.

Identifies and develops cost reduction ideas and initiatives, including consideration of alternative strategies for implementation. Evaluates internal and external benchmarking data to identify value beyond acquisition costs.

Creates effective relationships and timely communications with vendors and supply chain colleagues across the organization in the daily completion of duties.

Monitors compliance with contracts within the portfolio. Reports unfavorable variances and works with end users to resolve issues.

Performs other duties as assigned.
EDUCATION
EXPERIENCE
PHYSICAL REQUIREMENTS
Frequent lifting/carrying and pushing/pulling objects weighing 0-25 lbs.

Frequent sitting, standing, walking, reaching and repetitive foot/leg and hand/arm movements.

Frequent use of vision and depth perception for distances near (20 inches or less) and far (20 feet or more) and to identify and distinguish colors.

Frequent use of hearing and speech to share information through oral communication. Ability to hear alarms, malfunctioning machinery, etc.

Frequent keyboard use/data entry.

Occasional bending, stooping, kneeling, squatting, twisting and gripping.

Occasional lifting/carrying and pushing/pulling objects weighing 25-50 lbs.

Rare climbing.
SSM Health is committed to equal employment opportunity based on race, color, religion, national origin, gender, sexual orientation, gender identity, pregnancy, age, physical or mental disability, veteran status, and all other statuses protected by law.