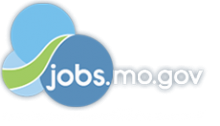 Job Information
Belcan

Sr. Application Developer

in

Saint Louis

,

Missouri
Sr. Application Developer
Job Number: 309308
Category: Programming / Development
Description: A Sr. Application Developer job is available through Belcan with a large organization in the greater St. Louis, MO area. In this role, you will be building APIs that incorporate data from various sources. To be considered for this role, you will need to have experience building API"s in and AWS environment.
This is a W2 engagement and we are able to sponsor/transfer visas.
Sr Application Developer Job Responsibilities:
Develop APIs that incorporate data sourced from RDBMS, streaming, API, and 3rd party supplied files

Collaborate with several teams to source data and business rules

Developing RESTful APIs hosted in AWS native services and CloudFoundry/Fargate to deliver refined data sets that standardize identifiers, codes, business logic and data schemas across multiple lines of business.
Sr Application Developer Qualifications:
5+ years of experience in API Development

3+ years of experience with the following skills; Scala or Java (Scala preferred), Microservices/REST APIs, JSON/AVRO, RDBMS/ANSI SQL, Cloud Services (AWS preferred), Kafka/Kafka Connect

General fluency in writing efficient SQL queries, basic understanding of SQL performance tuning, and experience with translating relational data models into JSON/AVRO schema objects.
If you are interested in this Sr. Application Developer job in St. Louis, MO, please apply via the 'apply now' link provided.
Belcan is a global supplier of engineering, technical recruiting, and IT services to customers in the aerospace, industrial, and government sectors. Belcan engineers better outcomes through adaptive and integrated services-from jet engines, airframe, and avionics to heavy vehicles, chemical processing, and cybersecurity. Belcan takes a partnering approach to provide customer-driven solutions that are flexible, scalable, and cost-effective. Our unique capabilities have led to continuous growth and success for nearly 60 years. We are a team-driven Equal Opportunity Employer committed to workforce diversity. prg125
Requirements: Belcan is a leading provider of qualified personnel to many of the world's most respected enterprises. We offer excellent opportunities for contract/temporary, temp-to-hire, and direct assignments in the technical, IT, professional, clerical, and light industrial fields. We are the employer of choice for thousands worldwide. Our overriding goal is to provide quality staffing solutions that help people, organizations, and communities succeed. Belcan is a team-driven Equal Opportunity Employer committed to workforce diversity. For more information, please visit our website at http://www.belcan.com.
Location: Saint Louis , MO
Minimum Experience (yrs):
Required Education: Not Specified
Benefits:
Return to search results Email this job to a friend (emailjobs.asp?jo_num=309308)
If you have previously registered with us, pleaseLog in (memberlogin.asp) to apply for this position.
*Logged in members may also add jobs to their job cart