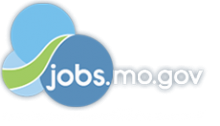 Job Information
Nestle

Sr. Business Analyst (SAP EWM)

in

Saint Louis

,

Missouri
Nestlé Purina PetCare Company is a leader in the pet products industry, dedicated to enriching the lives of pets and the people who love them. Our passion for pets is matched only by our passion for the business. Innovation and inspiration fill the halls of every Nestlé Purina office. We are pioneers.
As a Sr. Business Analyst on the Super User Network (SUN) team, you will be a subject matter expert, analyze, diagnose and resolve complex business process and application issues and educates system users. You will ensure optimal performance and usability for the various system users and provide root cause analysis with recommendations for improvements. Additionally, you'll be able to speak on behalf of the business in projects, system implementations and critical incidents impacting NPPC.
Primary Responsibilities
Support business initiatives through in depth analysis, using problem solving and critical thinking skills to identify areas for improvement; diagnose issues, and incorporate organizational best practices to ensure operational performance.

Support system issues and implementations performing gap analysis and user acceptance testing

Diagnose problems and identify opportunities for process redesign and improvement

Identify and analyze user requirements, procedures, and problems to improve existing processes

Develop, share, and incorporate organizational best practices into business applications and processes

Respond to users and team member questions, analyze data, research and troubleshoot to resolve issues and identify root cause

Demonstrate critical thinking abilities using troubleshooting skills including the ability to break down complex problems into manageable tasks

Provide a solution along with proper documentation to serve as a training tool for future issues

Guide users through the resolution of problems over the phone, via e-mail and in person and recommend preventative actions

Proactively collaborate with various business areas, support teams and technical teams

Participate in and lead meetings with the business

Work critical incidents through resolution and provide timely updates to management and users

Provide 24/7 support on a scheduled rotational basis to ensure users have proper coverage for business-critical issues

Create and maintain functional training content and support materials for users; deliver via Skype/Teams/GetConnect, classroom or workshops
Basic Qualifications
Education:
High School Diploma or GED equivalent is required
Experience:
5+ years' experience in a business analysis or similar role within a business facing or IT environment is required

Advanced knowledge of SAP EWM, and Warehouse management end-to-end processes is required

Preferred Qualifications:

Education:

Bachelor's degree in technology, business, management or relatable experience is preferred

Experience:

Strong knowledge and comprehension of IT concepts including batch jobs, IDOCs and data is preferred

Intermediate knowledge of Microsoft Office products: including Outlook, Word, Excel, PowerPoint, Power BI, and Teams is preferred
It is our business imperative to remain a very inclusive workplace.
To our veterans and separated service members, you're at the forefront of our minds as we recruit top talent to join Nestlé Purina. The skills you've gained while serving our country, such as flexibility, agility, and leadership, are much like the skills that will make you successful in this role. We hope you'll consider sharing in our mission--you'll join a cohort of others who have chosen to call Nestlé Purina home.
The Nestlé Companies are equal employment and affirmative action employers and look for diversity in qualified candidates for employment.
Prior to the next step in the recruiting process, we welcome you to inform us confidentially if you may require any special accommodations in order to participate fully in our recruitment experience. Contact us at accommodations@purina.nestle.com to notify of us of any needs related to completing the job application.