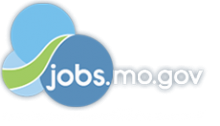 Job Information
Thermo Fisher Scientific

Supervisor, Analytical and Formulations Sciences

in

Saint Louis

,

Missouri
Title: Supervisor, Analytical and Formulations Sciences
Work Location: St Louis, MO
Division: Pharma Services Group (PSG)
When you're part of the team at Thermo Fisher Scientific, you'll do important work, like helping customers in finding cures for cancer, protecting the environment or making sure our food is safe. Your work will have real-world impact, and you'll be supported in achieving your career goals.
What Will You Do?
Directly supervises a small team of analytical development scientists. Acts as lead on multiple programs. Investigates, creates, and validates new scientific methodologies on a complex scope of projects. Works on technical/scientific project activities to execute strategies and technical solutions that meet client needs and expectations. Leads technical discussions with clients with a high level of technical proficiency. Evaluates and oversees the design of processes and supports problem solving. Makes decisions that require developing new options to solve complex problems. Determines methods and procedures on new assignments and may coordinate activities of other employees.
Provides leadership to assigned staff by performing the following: leading organizational change; developing and empowering staff; cultivating relationships; putting staff in a position to succeed, meeting their personal career goals while also achieving organizational goals; building effective teams that apply their diverse skills and perspectives to achieve common goals; driving engagement and creating a climate where staff are motivated to do their best. Leads design of experimental plans based on the defined deliverables.

Conducts complex analyses to support process development. Works with Process Development and Manufacture groups to trouble-shoot process challenges.

Records results in notebook accurately, clearly, and regularly, and reviews documentation by others.

Prepares protocols, reports, and test methods and writes SOPs.

Maintains and ensures safe laboratory environment and work practices.

Executes appropriately record and evaluate experimental data, including the writing and revising of process development reports and technology transfer protocols as needed.

Remains current in the field by review of relevant scientific literature and attendance at appropriate scientific seminars and conferences.
How Will You Get There?
Education:
Bachelor's degree or Master's degree or PhD in biology, chemistry, biochemistry, chemical engineering, or a related field.
Experience:
With Bachelor's degree, minimum of 8 years of experience related to pharmaceutical manufacturing, process, development or academic laboratory and that includes relevant industry and discipline experience.
With Master's degree, 6 years of experience related to pharmaceutical manufacturing, process, development or academic laboratory and that includes at least 2 years of relevant industry discipline experience.
With PhD, significant practical scientific application directly related to job responsibilities; related industry and discipline experience preferred.
Equivalency :
Equivalent combinations of education, training, and relevant work experience may be considered.
Thermo Fisher Scientific is an Equal Opportunity Employer. All qualified applicants will receive consideration for employment without regard to race, creed, religion, color, national or ethnic origin, citizenship, sex, sexual orientation, gender identity and expression, genetic information, veteran status, age or disability status.