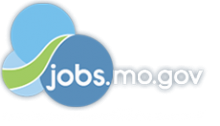 Job Information
Wells Fargo

Systems Sr Architect

in

Saint Louis

,

Missouri
Job Description
Important Note: During the application process, ensure your contact information (email and phone number) is up to date and upload your current resume when submitting your application for consideration. To participate in some selection activities you will need to respond to an invitation. The invitation can be sent by both email and text message. In order to receive text message invitations, your profile must include a mobile phone number designated as "Personal Cell" or "Cellular" in the contact information of your application.
At Wells Fargo, we are looking for talented people who will put our customers at the center of everything we do. We are seeking candidates who embrace diversity, equity and inclusion in a workplace where everyone feels valued and inspired.
Help us build a better Wells Fargo. It all begins with outstanding talent. It all begins with you.
Technology sets IT strategy; enhances the design, development, and operations of our systems; optimizes the Wells Fargo infrastructure; provides information security; and enables Wells Fargo global customers to have 24 hours a day, 7 days a week banking access through in-branch, online, ATMs, and other channels.
Our mission is to deliver stable, secure, scalable, and innovative services at speeds that delight and satisfy our customers and unleash the skills potential of our employees.
Positions reside within the Commercial Bank Technology Architecture team providing architectural and transformational services to multiple commercial business line transformation programs (including, but not limited to, Loan Delivery Transformation, Small Business Lending Transformation, Loan Accounting Transformation, and Payment & Treasury Management). Resources also will provide line of business architecture services supporting Small Business Lending and Commercial Capital.
Architect participates in the design and development application architecture for commercial lending applications. Acts as a technical expert on the design and development of highly complex, large-scale internet and intranet applications on Linux/Cloud platform, crossing multiple business lines. Uses expert knowledge of web technologies, including Java, Java Script, HTML, XML applications, database modeling tools and/or database interactions. Uses expert knowledge of UML to capture current and target architecture. Evaluates systems specifications for client area web site requirements and determines and implements the most efficient and cost-effective software/package solution. Does research and tracking of new software technologies, application development, and performs business requirements analysis as they pertain to related systems. Demonstrated technical expertise and comprehensive knowledge of an entire line of business sub-domain.
The position includes the following responsibilities:
Project/Agile Architecture - Responsible for working on high architectural impact projects/sprints
Work with business teams to analyze project/sprint requirements as a foundation for architecture designs

Produce project/sprint architecture designs encapsulated in Systems Architecture Specification documents using industry standard modeling languages and practices

Manage designs for multiple projects/sprints concurrently throughout the project life cycle
Platform Analysis
Perform software platform design analysis

Produce platform analysis reports for senior management review
Portfolio and Product Architecture
Provide architecture for product(s) or portfolio with agile technology.
New Platform Design/Development
Assist in the development of proof of concept prototypes to evaluate evolving products and technologies
Technology Strategy
Participate in the definition of future technology architecture and strategy

Stay abreast of emerging technologies and capabilities in order to prepare and respond to customer needs and expectations.

Perform in depth consultation to senior management to ensure applications adhere to established Wells Fargo standards, policies, methodologies and industry best practices
Required Qualifications
3 + years of cloud computing experience

3+ years of development experience with one or more of the following: Java, C++, C#, C, or .NET

10+ years of information technology systems design and planning experience; in data, systems, applications, or architecture

7+ years of experience in one or a combination of the following: systems, applications, or architecture planning

3+ years of experience using an industry standard database modeling language
Desired Qualifications
A BS/BA degree or higher in information technology

Financial services industry experience

SOA (Services Oriented Architecture) experience

UML (Unified Modeling Language) experience

Ability to assess issues, make quick decisions, implement solutions, and influence change

Ability to influence and build relationships with LOB stakeholders, technology CIO leadership, external service providers, and architecture teams

Ability to influence management on technical or business solutions

Ability to manage initiatives related to the following: architecture roadmap that aligns with business strategy and the broader architecture community; hardware and capacity planning, consolidation and rationalization; related emerging technology assessment and incubation

Ability to negotiate, influence, and collaborate to build successful relationships

Knowledge and understanding of application development, infrastructure, and architecture environments

Knowledge and understanding of applications: architecture, design, business functions, interfaces, dependencies, processing windows, volumes

Knowledge and understanding of Information Technology architecture design concepts, strategies, and standards

Knowledge and understanding of technology architecture: applications systems design and integration

Knowledge and understanding of technology architecture: development consultation including optimal design and configurations

Knowledge and understanding of technology architecture: solutions for web applications and web services

Knowledge and understanding of technology architecture: technical application of concepts, practices and procedures in the architecture of a single application or system component

Strong design skills within a software architecture design tool

Strong presentation skills

4+ years of web design and development experience

2+ years of experience in an advanced automation environment such as Robotic Process Automation (RPA), Robotic Desktop Automation (RDA) or Artificial Intelligence (AI)

Ability to influence across all organizational levels, particularly senior management

Ability to negotiate, influence, and collaborate to build successful relationships

Strong verbal, written, and interpersonal communication skills

Experience in one or a combination of the following: systems, applications, or architecture planning
Other Desired Qualifications
Robotics Process Automation – Understanding of robotics in business operations workflows, familiarity with major vendors such as UiPath and experience architecting not only RPA platforms but developing use cases for it usage in a large Enterprise.

Business domain knowledge : Understand commercial lending business capability such as origination, underwriting, loan accounting, collateral management, payment & treasury management etc.

Architect and design of Java based applications and deploying on private, public and hybrid cloud providers.

Provide architecture solution using modern application features such as Digitization, RIA,12NF, Micro Services, API, streaming, domain driven design, CQRS, NoSQL DB (MongoDB, Cassandra etc.), Customer servicing and CRM technologies Integration Patterns etc.
Job Expectations
Ability to travel up to 25% of the time
Disclaimer
All offers for employment with Wells Fargo are contingent upon the candidate having successfully completed a criminal background check. Wells Fargo will consider qualified candidates with criminal histories in a manner consistent with the requirements of applicable local, state and Federal law, including Section 19 of the Federal Deposit Insurance Act.
Relevant military experience is considered for veterans and transitioning service men and women.
Wells Fargo is an Affirmative Action and Equal Opportunity Employer, Minority/Female/Disabled/Veteran/Gender Identity/Sexual Orientation.
Benefits Summary
Benefits
Visit https://www.wellsfargo.com/about/careers/benefits for benefits information.
Company: Wells Fargo
Req Number: 5581235-13
Updated: 2021-06-19 02:03:19.993 UTC
Location: Saint Louis,MO