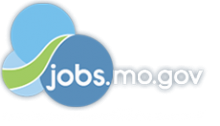 Job Information
Bank of America

Teradata Engineer

in

Saint Louis

,

Missouri
Teradata Engineer
Saint Louis, Missouri;Jacksonville, Florida
Job Description:
Leads and/or participates in the design, development, and implementation of complex Teradata system engineering activities involving cross-functional technical support, systems programming and data center capabilities. Responsible for components of highly complex engineering and/or analytical tasks and activities. Establishes input/output processes and working parameters for hardware/software compatibility, coordination of subsystems design, and integration of total system. Viewed as a Teradata technology subject matter expert; able to provide and communicate complex technology solutions across differing audiences including technical, managerial, business executives, and/or vendors. Will have responsibility for multiple, complex projects; will direct activities of teams related to special initiatives or operations and may have direct reports. Leads the resolution process for complex problems where analysis of situations or data requires an in-depth evaluation of various factors. Exercises judgment within broadly defined practices and policies in selecting methods, techniques, and evaluation criterion for obtaining results. Information Technology degree and/or technology certifications preferred or substantial equivalent experience.
Required Skills
5+ years' experience with Linux, Teradata database and ecosystem, Operating system security, Server network configuration and troubleshooting, Data center planning and installation. Experience with Active directory, Powerbroker, Ansible, Guardium, McAfee and shell scripting a plus.
Certifications desired: Teradata 15/16 Certified Professional, Linux Professional Institute LPIC-1 & 2 or equivalent, CompTIA Security+ or equivalent.
Desired Skills
Specific responsibilities include, but not limited to:
• 10+ years' experience; Bank experience is a plus
• Maintaining a consistent focus throughout the design project on the customer and business goals of the project.
• Work with the client to understanding Business Requirements by reviewing the Business Requirements Document
• Translate Business Requirements into Technical Requirements
• Identify appropriate SMEs for Technical Requirements and Design discussions
• Translate Technical Requirements into a Low Level Design (LLD) solution using IT Service Management (ITSM) Framework's Service Request (SR) Design Console and the Genesis toolset.
• Partner with the client and several Technology Infrastructure (TI) Subject Matter Experts (SMEs) to product the design Teradata solutions that meets the Business Requirements
• Product High Level Designs (HLDs) which illustrates the infrastructure and /or software interactions.
• Understanding BAC Reference Architecture (DRA/PDA) standards as well as a number of Standard and Frameworks the bank has to offer to produce a standard and supported solution. This ensures standardization across Design and Build
• Identify any non-standard product and address with appropriate parties for resolution
• Understand and adhere to governance mandates of zero growth, virtualization first.
• Work closely with the Teradata Chief Engineer throughout the project
• Work with the CE and Capacity Planner to agree to a hosting target location and solution around sizing of CPU, Memory and Storage
• Identify any Issues, Risks, Assumptions, Key Decisions that would impact the Technical Design or LLD
• LLD requirements include documenting CPU, Memory, Disk requirements (type; NAS, SAN, size and ownership) backup requirements; schedules, retentions and file systems, Application (Database, Middleware, Presentation) requirements, hosting location, capturing Active Directory Organizational Units, capturing maintenance and outage windows and identify additional software that must be installed on targeted platforms
• Work closely with the Technology Project Manager to communicate status, updates and escalate to resolve issues as needed
• Work with Supply Chain Management to obtain quotes for hardware where appropriate
• Meet with appropriate SMEs to review and obtain signoff for Cost and Design solutions
• Update, maintain and post accurate Design deliverables to Project repository
Core Technology Infrastructure Organization:
Believes diversity makes us stronger so we can reflect, connect and meet the diverse needs of our clients and employees around the world

Is committed to building a workplace where every employee is welcomed and given the support and resources to perform their jobs successfully

Wants to be a great place for people to work and strives to create an environment where all employees have the opportunity to achieve their goals.

Provides continuous training and development opportunities to help employees achieve their career goals, whatever their background or experience.

Is committed to advancing our tools, technology, and ways of working to better serve our clients and their evolving business needs.

Believes in responsible growth and is dedicated to supporting our communities by connecting them to the lending, investing and giving them what they need to remain vibrant and vital
Leads and/or participates in the design, development, and implementation of complex system engineering activities involving cross-functional technical support, systems programming and data center capabilities. Responsible for components of highly complex engineering and/or analytical tasks and activities. Establishes input/output processes and working parameters for hardware/software compatibility, coordination of subsystems design, and integration of total system. Viewed as a technology subject matter expert; able to provide and communicate complex technology solutions across differing audiences including technical, managerial, business executives, and/or vendors. Will have responsibility for multiple, complex projects; will direct activities of teams related to special initiatives or operations and may have direct reports. Leads the resolution process for complex problems where analysis of situations or data requires an in-depth evaluation of various factors. Exercises judgment within broadly defined practices and policies in selecting methods, techniques, and evaluation criterion for obtaining results. Information Technology degree and/or technology certifications preferred or substantial equivalent experience. Typically 7-10 years of IT experience
Shift:
1st shift (United States of America)
Hours Per Week:
40
Learn more about this role
Full time
JR-20048249
Manages People: No
Travel: No
Manager:
Talent Acquisition Contact:
Referral Bonus: