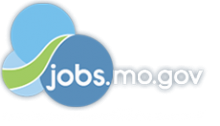 Job Information
Norfolk Southern

Track Supervisor Trainee St. Louis, MO Area

in

Saint Louis

,

Missouri
Requisition[[id]]:[[title]]
#LI-JR1
A Day in the Life of an Operations Supervisor
Interested in seeing what it's like to be a Norfolk Southern Track Supervisor in the Engineering department? Watch this 2-minute video to find out more.
http://bit.ly/Track_Sup_Trainee
Track Supervisor Trainees in Norfolk Southern's Maintenance of Way & Structures department play a vital role in our operations team. Supervisors are responsible for managing a team of unionized employees to directly oversee the building, repair, and maintenance of our railroad tracks and bridges. Our extensive new hire trainee program will educate you on the intricacies of working on the railroad in order to accomplish this goal.
During training, you will learn train and track dynamics, track inspection, construction, and maintenance operations, and much more. After completion of the six-month training program, you will manage maintenance employees such as; rail gangs that replace rail and spikes, tie gangs that perform scheduled crosstie replacement, and bridge and building gangs that maintain and repair the bridges and trestles on the railroad. Supervisors will be responsible for managing a territory spanning dozens of miles that can include one or more rail terminals supporting an operation that runs 24/7.
What makes a successful trainee in the Maintenance of Way department?
A self-starter who can work with little direct supervision

Ability to lead others-and embracing that role

Ability to plan, manage, and adapt on the fly

Building effective and responsive interpersonal relationships

Ability to communicate clearly and effectively

Ability to create a work environment in which employees are engaged
Education/Experience
Preferred Level: Bachelor's Degree (BS)

Preferred Majors: Engineering, Civil Engineering, Construction Engineering, Construction Management, Other Relevant Majors

In lieu of a degree: 4+ years of leadership and industry experience from such as military, field operations or construction

Proficient in MS office
What to Expect in the Work Environment
The nature of our industry requires a supervisor to be on the job nights, weekends, holidays, and on-call. Supervisors will perform their duties primarily outdoors. During your 6 month training program, expect at least 25% travel. For promotional opportunity, candidates must be willing to relocate to other areas within the system.
System Map: http://www.nscorp.com/content/nscorp/en/system-overview.html
Education / Experience
Bachelor's/Master's degree

Preferred Degrees: Civil Engineering, Civil Engineering Technology, Construction Engineering and Construction Management

In lieu of a degree: 4 years of leadership experience from industries such as military, government and field operations construction.
Projected Career Path
Management Trainee/Operations Supervisor - Supervisor Track Inspections - Track Supervisor I - Track Supervisor II
Company Overview
Norfolk Southern Corporation (NYSE: NSC) is a Fortune 300 organization and one of the nation's premier transportation companies. Its Norfolk Southern Railway Company subsidiary operates approximately 19,500 route miles in 22 states and the District of Columbia, serves every major container port in the eastern United States, and provides efficient connections to other rail carriers.
We are a team of more than 20,000 employees working together to maintain our reputation as "The Thoroughbred of Transportation." As an industry leader, Norfolk Southern offers a competitive salary and an excellent benefits package.
At Norfolk Southern, we believe in celebrating our individuality. By leveraging the unique backgrounds and viewpoints of our employees, we can create a culture of innovation, respect, and inclusion. We know that employees thrive in a workplace where differing viewpoints, ideas, and experiences are freely shared and valued. As such, we encourage all employees to contribute their distinctive skills and capabilities to our organization.
Equal employment opportunities are available to all applicants regardless of race, color, religion, age, sex, national origin, disability status, genetic information, veteran status, sexual orientation and, gender identity. Together, we power progress. More information can be found at NS-EEO
Don't just work here, Thrive here.