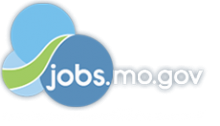 Job Information
Mississippi Lime Company

Electrical/Instrumentation Technician

in

Sainte Genevieve

,

Missouri
Overview
Responsible for installation, calibration, operation, maintenance trouble shooting, andrepair of various instrumentation devices within the operation.
Responsibilities
Operation of valves, controllers, transmitters, positioners, PLC's, pneumatic, electronic and hydraulic lines.

Operation and troubleshooting of motors, motor starters, motor controllers, inverters, electrical switchgear, lighting and all electrical circuits from DC up to and including 4160V.

Perform and document workplace and mobile equipment inspections.

Identify operational problems and causes of breakdowns, and make repairs to same.

Identify operational and equipment inefficiencies.
Equal Opportunity Employer Minorities/Women/Protected Veterans/Disabled (https://recruiting.adp.com/portal-upload/encoded.pdf?encoding=v02BOrFYDW7BQrsFqm16TPeRyG6rjoHBPDEmfm8jWP9mDKvLOEN6YHrQfkYSNANce%2FkbkCQT9GjiKKY7799hvCIsOytoLaIXi%2FO%2FuRdIL1opX2C4RiF8VHYz2WEMuggPTpjBmGOeCRJsSFi5vxVGgvlRrwaSaHaPy2Q47Mv75eq2pGkUuogHK1GXSOBmDcHFnPifCjJX6I4JfqHE4aNOxpxHlsP7rAEoLIP7LQVCEAkqVY%3D)
#mlc