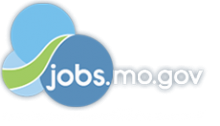 Job Information
Mississippi Lime Company

Maintenance Electrical & Instrumentation Supervisor

in

Sainte Genevieve

,

Missouri
Overview
Supervises, directs, and coordinates preventative and corrective electrical and instrumentation maintenance activities for the site and other plant equipment, as required. Performs supervisory functions in directing hourly maintenance crews and contractors. Assigns work to hourly maintenance crews and contractors, while ensuring that policies and procedures are known and followed by all people working on the assigned tasks. Recommends improvements in methods, equipment, operating procedures, and working conditions activities for the area and site. Initiates and coordinates the site-visits for planning and pricing quotations for projects by outside personnel and contractors.
Requirements
Education/Experience: Associate's or Bachelor's Degree with an emphasis in Electrical Engineering or several years of practical experience in electrical and instrumentation maintenance plus previous supervisory experience.

Skills: Supervision and maintenance skills, including developing, mentoring, and when necessary, disciplining hourly employees.

Abilities: A demonstrated ability to lead hourly employees and get results through others. An ability to think ahead and plan over a specific time span and prepare action plans to achieve results. An ability to balance and achieve positive results in the areas of safety, quality, productivity, environmental compliance, cost efficiency and employee relations in a unionized environment. The ability to manage multiple priorities while being fully capable of assuming assigned work in other jobs in the event of employee absences, work fluctuations, or emergency situations.

Behaviors: A team player with strong interpersonal and communication skills.

Essential Functions

Directs hourly personnel, and contractors (as applicable), in the daily electrical and instrumentation maintenance activities and assist with special projects within the site.

Maintain compliance with all State and Federal Laws and Regulations while promoting safety and adhering to all Mine Safety and Health Agency (MSHA) requirements.

Ensures a safe work environment for all employees and performs learning team event analysis, as required.

Responsible for preparation of safety reports required for internal use and MSHA reporting.

Ensures effective employee relations; provides employee coaching and development. Resolves employee issues through problem resolution.

Balances safety, regulatory compliance, quality, productivity, and cost to achieve positive results in all areas of responsibility. Works to continuously improve in all areas.

Manages departmental Key Performance Indicators (KPIs) and provides regular progress reports to management, with recommendations for sustaining and/or improving processes/procedures.

Provides positive leadership to assigned personnel, through proper planning and scheduling, and in accordance with good maintenance practices.

Manages department maintenance priorities.

Ensures Maintenance Manager and Operations Manager are notified anytime there is major material problem that affects equipment/system operations.

Attends daily/weekly planning and scheduling meetings pertaining to all areas of responsibility.

Perform equipment inspections and is involved in overhaul decisions.

Ensures preventive maintenance tasks are performed in a quality and timely fashion.

Generates purchase requisitions for maintenance spare parts on an as needed basis.

Evaluates alternative equipment manufacturer or different type procurement of frequently replaced parts.

Scrutinizes replacement parts costs to evaluate whether or not it is most cost effective to produce in our shop or purchase from suppliers.

Ensures productivity through proper planning of job requirements as to tools, materials and equipment being readily available.

Ensures proper work order system utilization during execution and closeout (work history documentation).

Responsible for call-out coverage on off shifts including weekends and holidays, when it is their turn to be on call.

Available to assist operations in unscheduled plant down-time assistance 24 hours/7 days a week.

Assist, as needed, during other Maintenance Electrical and Instrumentation Supervisor absences.

Employees are expected to perform other responsibilities, as needed.

Supervisory Responsibilities

Direct reports: Yes, Hourly E/I Techs

Subordinate supervisors: No

Americans with Disabilities Specifications

The physical demands described here are representative of those that must be met by an employee to successfully perform the Essential Functions of this job. Reasonable Accommodations may be available to enable individuals with disabilities to perform the Essential Functions. Contact Human Resources for accommodation requests.
Equal Opportunity Employer Minorities/Women/Protected Veterans/Disabled