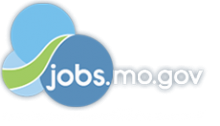 Job Information
Refresco

Forklift Operator

in

Sikeston

,

Missouri
Description
The following are essential duties and responsibilities for this position:
Adhere to all health and safety policies/procedures, Good Manufacturing Practices (GMPs) and wear the required personal protective equipment (PPE) while in the warehouse or production areas.

Responsible to adhere to food quality and food safety as per quality standards and/or SQF requirements.

Operate forklifts and/or related machinery in a safe, efficient and productive manner.

To conduct trailer inspections, load full good trailers and off load Port–o-Pets.

To clean the shipping area as required including mopping the PIT area, 18" perimeter, empting the garbage's, empting the cardboard bins and all other cleaning duties as assigned by Lead-hands.

Relieve on the production lines for breaks as per relief schedule and line operator requirements.

Bring to management's attention, any hazardous condition that could cause an accident or an unsafe working condition.

Report to management any incidents, accidents or near misses suffered during the work shift.

To participate in, when requested, hazard assessments and analysis.

To bring to the attention of management and or Inventory Control, any discrepancies in inventory accuracy in the inventory management system SAP.

Active in assisting the site to continuously improve efficiency, performance, and reducing down time and waste.

Promote enthusiastic, positive and proactive attitudes and team based behaviors.

Commit to successfully achieving the goals and objectives of the team, the department and the company.

All other duties as assigned by management.
Qualifications
Behaviors
Preferred
Loyal: Shows firm and constant support to a cause

Team Player: Works well as a member of a group

Dedicated: Devoted to a task or purpose with loyalty or integrity
Motivations
Preferred
Goal Completion: Inspired to perform well by the completion of tasks

Flexibility: Inspired to perform well when granted the ability to set your own schedule and goals