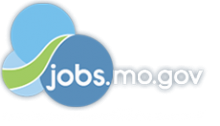 Job Information
HCA, Hospital Corporation of America

Printer III

in

Springfield MO

,

Missouri
*This position is actually located in Earth City, Missouri! Please excuse the conflicting post. *
HealthTrust, is a leading integrated supply chain organization transforming healthcare. Here, you'll earn competitive rewards and benefits, and be presented with ample opportunities to learn, grow and innovate. If you have a passion for shaping how high-quality patient care is delivered in a cost effective manner, consider a career with us.
We are committed to providing our colleagues with the support they need. We offer an array of medical, dental, and vision packages as well as several add-on perks to make your benefits package truly customizable to you. Some of our unique benefits we offer include:
Student Loan Forgiveness Program

Tuition Assistance Program

Moving, mortgage, and real estate assistance

100% matching 401k based on years of service

Identity Theft Protection discounts

Auto, Home, and Life Insurance options

Adoption Assistance

Employee Stock Purchase Program (ESPP)
We would love to talk to you about this fantastic opportunity!
As the Printer III, you will be responsible for maintaining a consistent and efficient flow of printing projects to completion in a timely and efficient manner using the Ryobi 524 and AB Dick offset presses and/or digital presses. Performs related duties as needed or assigned.
What you will do in this role:
Prioritizes incoming requests to maintain a consistent and efficient workflow of projects completing them on time 99.8% of the time
Eliminates any waste of projects produced
Advises supervisor of equipment problems and limitations. Reports any circumstance in advance that might potentially result in a delay in the completion of the print project
Accurately read work orders to determine setup specifications and instructions
Maintains up to date proficiency in job related software applications
Responsible for monitoring the quality of work produced according to standards and completes reports accordingly
Maintains a log of print jobs completed and any other reports as assigned
Performs daily, weekly and monthly preventative maintenance on print shop equipment as assigned
Prepares written requests for the order of necessary stock and supplies for the presses.
Keeps a clean and organized work area.
Performs housekeeping tasks
Set up, adjust, operate and maintain all aspects of the equipment
Cut stock
Mix ink for all Offset projects
Job: *Admitting Registration Clerical & Scheduling
Title: Printer III
Location: Missouri-Springfield MO-Mercy Supply Chain
Requisition ID: 27543-25828