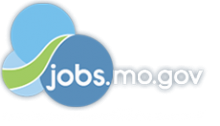 Job Information
Jack Henry & Associates

Applications Support Analyst (General Ledger & Operations)

in

Springfield

,

Missouri
Applications Support Analyst (General Ledger & Operations)
General information
JobID: 9110
Position Level: Individual Contributor
Team: Implementation & Support
Position Type: Regular
Working Time: Full-Time
Locations: Remote, Remote, Springfield, Missouri
Travel Requirements: 25%
Description & Requirements
Jack Henry & Associates is looking for an individual who loves to travel! We are currently seeking an individual to join our Core Director Implementations team as a General Ledger Application Analyst. In this position, you will work with existing and new financial institutions as a liaison between our bank clients and the software installation team. You will be responsible for implementation, design, and training on the Core Director General Ledger Application. Responsibilities will include consulting with the client to design parameter set, data mapping, data conversion and validation, application balancing, training on the Core Director General Ledger application, communication with the client, communication with other application analysts and programmers, analyze and audit transactions flowing through the Core Director system. This role is vital to a successful implementation for our banking clients and will help strengthen the JHA and client relationship.
About the Team: Working within Core Director Implementations for Jack Henry Banking, the Implementation team provides conversion services to Jack Henry banking customers that have purchased our Core Director system or acquired another financial institution and need to convert/merge the data systems. This is a small team that supports either general ledger, loans, or deposit applications for customers. Jack Henry offers an excellent benefits package, a relaxed work environment, career advancement opportunities, all in a corporate culture that stresses to do the right thing, do whatever it takes, and have fun.
This position can be worked in the following locations: Remote or Springfield, MO.
MINIMUM QUALIFICATIONS
Minimum of 3 years banking operations experience specializing in General Ledger or General Ledger/ Accounting experience.

Able to travel up to 25% at times.
PREFERRED QUALIFICATIONS
Previous bank data conversion experience.

Previous Core Director experience.

Bachelor's degree in Finance or Accounting.
ESSENTIAL FUNCTIONS
Implementation, design, and training of the General Ledger Application.

Consulting with banking client to design parameter set, conversion of data, validation of data conversion, and training on General Ledger applications.

Communicate with other application analysts and programmers to analyze and audit transactions flowing through the core systems.

The successful candidate will travel with a conversion team to the customer site for training, conversion, and implementations.

Analyzes the customer's existing products/processes and consults with the customer to map the existing system to the JHA product.

Prepares the customer for the installation, takes the customer through the installation process, and provides training or support to the customer post-installation.

Oversees/performs system set-up for customers (i.e., parameter set-up, creates job files for processing, etc.). Ensures related business processes will run on software.

Provides software support/guidance by answering questions on function, features, and usage of software products. Support may be at the customer site or remote.

Communicates the customer's needs/expectations with programmers, other team members, and team leaders.

Maintains effective communication with customers throughout the entire project/case.

Identifies/maintains customer issues and ensures proper resolution. Maintains customer issue list by application and ensures all are forwarded to the appropriate personnel for resolution.

Prepares training materials and documentation for customers and internal users.

Works on moderately complex and diverse projects while exercising good judgement in selecting methods and techniques for obtaining solutions.

Ability to meet aggressive project deadlines.
Equal Employment Opportunity
At Jack Henry, we know we are better together. We value, respect, and protect the uniqueness each of us brings. Innovation flourishes by including all voices and makes our business—and our society—stronger. Jack Henry is an equal opportunity employer and we are committed to providing equal opportunity in all of our employment practices, including selection, hiring, performance management, promotion, transfer, compensation, benefits, education, training, social, and recreational activities to all persons regardless of race, religious creed, color, national origin, ancestry, physical disability, mental disability, genetic information, pregnancy, marital status, sex, gender, gender identity, gender expression, age, sexual orientation, and military and veteran status, or any other protected status protected by local, state or federal law.
No one will be subject to, and Jack Henry prohibits, any form of discipline, reprisal, intimidation, or retaliation for good faith reports or complaints of incidents of discrimination of any kind, pursuing any discrimination claim, or cooperating in related investigations.
MAYINDR3