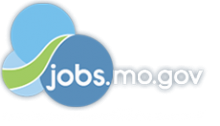 Job Information
Berkshire Hathaway Automotive

Automotive Collision Painter

in

Springfield

,

Missouri
We are looking for a professional Collision Center Painter to join us in teaming with our dealership staff, supporting our customers with world class service and assisting us in building and representing our brand.
Prepare and apply paint to repaired vehicles

Duties may include final sanding, masking, color mixing and tinting, spray booth operations, operate prep stations, applying primers, sealers, color, and clear coats.

Color blending into adjacent panels for a better color match to existing vehicle paint. (mix paint per PPG guidelines)

Works with potentially hazardous materials so attention to safety and personal protection are essential. Vehicles must be correctly prepared and refinished to insure proper adhesion, color match, and overall appearance.

Buff and QA Vehicles

Inspect evert vehicle as it enters the paint shop from the metal department, ensure that is has passed all previous inspections and standards

Be responsible and accountable for all parts for any jobs that are assigned to you. Be organized and develop a system for holding the parts until they are installed on the vehicle

Conduct any buffing necessary to your own paint work

Maintain a good work attitude and cooperate with managers and fellow teammates in a positive spirit of teamwork

Clean paint department as required to have dirt free paint job

Remain conscious of and make every effort to achieve the objectives outlined on the delivery list of cars scheduled

Inspect painted units for runs, sags, and unpainted areas

Perform general housekeeping duties to ensure the work area is clean and in compliance

Maintain compliance with all company policies and procedures
Qualifications (Education, Experience, Certifications, Licenses):
Post-secondary education specializing in refinishing is recommended with continuing education throughout your career.

One year certification from college or technical school; or 3 to 6 months related experience and/or training; or equivalent combination of education and experience required

In addition to basic hand tools such as air sanders, air ratchet, spray guns, sanding blocks, etc. you must provide the minimum required tools and equipment
Reliable Toyota
3521 E Sunshine St
Springfield, MO 65809
https://www.reliabletoyotamo.com/
Benefits:
Fast paced work environment

Paid training and development

Career growth opportunities

Medical and dental coverage available after 2 month period

Paid vacation

401(k)
If you have experience in any of the following apply now! Body Shop, Estimator, Apprentice, Dent Removal, Technician, Service, Collision, Auto, Automotive, Insurance, Repair, Facility, Production, DRP, Sales, Advisor.
Client: Dealership - Reliable Toyota Lexus BMW
External Company Name: Berkshire Hathaway Automotive
External Company URL: www.vantuylgroup.com
Street: 3521 E. Sunshine