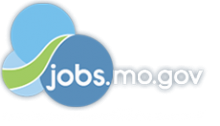 Job Information
Jack Henry & Associates

JavaScript Software Engineer

in

Springfield

,

Missouri
JavaScript Software Engineer
General information
JobID: 9271
Position Level: Individual Contributor
Team: Information Technology
Position Type: Regular
Working Time: Full-Time
Locations: Cedar Falls, Iowa, Centennial, Colorado, Charlotte, North Carolina, Remote, Remote, Springfield, Missouri
Travel Requirements: 0%
Description & Requirements
Banno is redefining the relationship between forward-thinking financial institutions and their customers at Jack Henry & Associates. Banno leverages bleeding edge technology and an industry leading product vision to make user-friendly mobile and web apps. We have a first-class API; the same API our web and mobile apps use is the same API that is open to the community to build on top of and extend.
What you and your team are working on
The JavaScript Engineer plans, participates, and works with our team on a suite of single page applications in close cooperation with our product design and API teams. JavaScript Engineers are constantly keeping our apps up to date with the newest development practices to offer exciting user experiences for highly secured data.
About the Banno team
We are committed to creativity, thoughtfulness, culture, and openness—the perfect place to make phenomenal products that have a big impact. Our work environment echoes a modern tech startup, but we have the security and benefits of a large, publicly traded company. With an engineering team of less than 100, we place high value on continued education and also contribute to, and use, open source projects.
Our team is distributed and that means you can live and work anywhere within the US. You'll get the chance to choose your own tools, work with bleeding edge web technologies across the stack and contribute to products that are used by thousands of people.
This position will be hired Remotely within the US.
MINIMUM QUALIFICATIONS
Minimum 3 years of JavaScript programming experience.

Experience with at least one of following modern component-driven JavaScript frameworks; Angular, React, Vue, Polymer or Svelte).
PREFERRED QUALIFICATIONS
Bachelor's degree in Computer Science.

Experience building and debugging single page applications.

Experience with front-end build systems such as webpack or rollup.

Experience supporting an application in production.

Experience with continuous integration systems and front-end testing.

Experience with Web Components.
ESSENTIAL FUNCTIONS
Capable of taking parts of a project and working on it independently, and if stuck, you proactively reach out for help.

Able to work on larger, feature-level tasks independently, and can set and update expectations on size, scope, and timelines.

Able to provide guidance to others and participate in planning discussions.

Provide constructive feedback through code reviews.

Consider performance matters and cleanliness of code during development.

Discover areas of improvements through identification of flaws, or areas where increased performance can be gained.

Demonstrate consistent dependability and professionalism.

Ensure timely, effective, and quality delivery of software into production, both at an individual and team level.

Develop and test applications based on business requirements and industry best practices. Conduct unit and integration testing for functionality and limits and create required technical documentation.

Adhere to documented departmental and corporate standards and participate in the definition and documentation of standards.

Collaborate with the QA team to ensure timely delivery of high-quality products.

Collaboratively work with the customer support team to resolve or diagnose defects.

Perform release validation testing and beta support for projects.

Research problems and develop solutions to the problems.
Equal Employment Opportunity
At Jack Henry, we know we are better together. We value, respect, and protect the uniqueness each of us brings. Innovation flourishes by including all voices and makes our business—and our society—stronger. Jack Henry is an equal opportunity employer and we are committed to providing equal opportunity in all of our employment practices, including selection, hiring, performance management, promotion, transfer, compensation, benefits, education, training, social, and recreational activities to all persons regardless of race, religious creed, color, national origin, ancestry, physical disability, mental disability, genetic information, pregnancy, marital status, sex, gender, gender identity, gender expression, age, sexual orientation, and military and veteran status, or any other protected status protected by local, state or federal law.
No one will be subject to, and Jack Henry prohibits, any form of discipline, reprisal, intimidation, or retaliation for good faith reports or complaints of incidents of discrimination of any kind, pursuing any discrimination claim, or cooperating in related investigations.
JUNINDT3