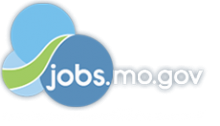 Job Information
Veterans Affairs, Veterans Health Administration

Medical Technologist

in

Springfield

,

Missouri
Summary
If you are not a current, permanent VA employee or Federal employee from another agency, you should apply under CBST-10924843-21-ER. This position is located in the Pathology and Laboratory Medicine Service at the Gene Taylor VA CBOC, Springfield, MO within the Veterans Healthcare System of the Ozarks in Fayetteville, AR. The incumbent serves as a generalist in medical technology.
Responsibilities
The duties of the Medical Technologist in Pathology and Laboratory Medicine Service include but are not limited to: Evaluates the suitability of the specimen for analysis, requesting new specimen if determined to be unusable. Prepares specimens for analysis, ensuring that the physiologic state of the specimen properties is maintained. Participates in specimen procurement. Performs a broad range of laboratory procedures including all testing and tasks of the medical laboratory technician occupation. Maintains and documents the optimal functioning of laboratory equipment. Uses, calibrates, identifies malfunctions, repairs, and performs preventive maintenance of laboratory equipment. Evaluates and solves problems related to collection and processing of biological specimens for analysis taking into account physiologic processes and requirements. Performs and documents quality control and assurance activities and corrective actions related to test performance using statistical principles and theories of performance improvement with immediate or general supervision. Maintains appropriate levels of supplies and reagents for the efficient operation of the clinical laboratory; notifies supervisor when supply levels reach 7 days or less. Adheres to practices and regulations governing biosafety and biosecurity in the workplace with immediate or general supervision. Identifies discrepancies, solves problems, and presents solutions with immediate or general supervision. Answers inquiries regarding test results, methodology, test specificity, test sensitivity, and specific factors, which influence test results with immediate or general supervision. Assists with evaluating and implementing new techniques and procedures in the laboratory in terms of equipment, method comparison, and establishment of reference intervals using statistical methods and theoretical knowledge. Interprets findings and makes recommendations. Works with management to assure laboratory is in compliance with regulatory agency requirements and guidelines. Maintains appropriate professional credentials. Organizes work and sets priorities to meet deadlines with minimal assistance. Selects, performs, evaluates and monitors the performance of routine, non-routine and specialized test procedures using manual techniques and/or instruments in accordance with established protocols; recognizes and reacts to indicators of malfunction, locates problem and implements corrections; evaluates the validity of data in relation to the test system and assay procedures. Evaluates the validity of data in relation to the test system and accepted assay procedures. Correlates quantitative data with patient data (i.e., history, medications) to verify results. Performs additional tests to clarify or confirm abnormal patient results. Recognizes abnormal results that require immediate attention by the physician and reports them directly. Responsible for the generation of laboratory results from the work area into the laboratory computer system and for the editing and verification of the results recorded into the computer system. Reviews test results to detect clerical errors, significant analytical errors, and unusual laboratory results. Maintains safety and cleanliness of laboratory. Follows all appropriate HIPP A guidelines. Works with management to assure laboratory is in compliance with regulatory agency requirements and guidelines. Works off-hour shifts, weekends, holidays, and in other sections of the laboratory as priorities shows a need. Additional duties as assigned. Work Schedule: Tuesday-Friday (11 a.m. to 7:30 p.m.) and Saturday (8 a.m. to 4:30 p.m.). Subject to change based on agency needs.
Financial Disclosure Report: Not required
Requirements
Conditions of Employment
Qualifications
Applicants pending the completion of educational or certification/licensure requirements may be referred and tentatively selected but may not be hired until all requirements are met. Basic Requirements: United States Citizenship: Non-citizens may only be appointed when it is not possible to recruit qualified citizens in accordance with VA Policy. English Language Proficiency: Candidates must be proficient in spoken and written English to be appointed as authorized by 38 U.S.C. § 7403(f). Education and/or Experience Combination: A bachelor's degree or higher from an accredited college or university in medical laboratory science, medical technology, clinical laboratory science or in a related science (e.g., laboratory sciences such as chemistry, biochemistry, biology, microbiology, immunology, etc.) AND completion of a medical technology clinical practice program. OR A bachelor's degree from an accredited college/university, including 16 semester hours of biological science (with one course in microbiology), 16 semester hours of chemistry (with one course in organic or biochemistry) and one course in mathematics, AND two years of post-certification clinical laboratory experience (e.g., blood banking, chemistry, hematology, microbiology, immunology, clinical microscopy, etc.) within the last ten years as a certified Medical Laboratory Technician by the American Society for Clinical Pathology Board of Certification (ASCP-BOC), American Society of Clinical Pathology Board of Registry (ASCP-BOR) or American Medical Technologists (AMT). OR A bachelor's degree from an accredited college/university, including 16 semester hours of biological science (with one course in microbiology), 16 semester hours of chemistry (with one course in organic or biochemistry) and one course in mathematics, AND five years of clinical laboratory experience within the last ten years performing moderate and/or high complexity testing in blood banking, chemistry, hematology, microbiology, immunology and clinical microscopy (or categorical experience which matches categorical certification) in a clinical laboratory. Foreign Graduates: Graduates of foreign baccalaureate degree programs meet the educational and/or experience requirements if the degree is found to be equivalent to degree programs recognized by the NAACLS or clinical laboratory experience as described in paragraph 2b(2) or (3) above. This finding may be based on either of the following: (1) A letter from a college or university with a baccalaureate program recognized by the NAACLS stating that the individual's foreign degree has been evaluated and been found to be equivalent to its bachelor of medical technology degree. (2) A letter from ASCP-BOC or AMT stating that the individual is eligible for the certification examination. Certification: Candidates must currently possess the appropriate certification as a MT, MLS, or CLS given by the ASCP-BOC, ASCP-BOR, or AMT. May qualify based on being covered by the Grandfathering Provision as described in the VA Qualification Standard for this occupation (only applicable to current VHA employees who are in this occupation and meet the criteria). Preferred Experience: None Grade Determinations:
Medical Technologist, GS-07
Experience: None above the basic requirements. Medical Technologist, GS-09
Experience. Must have 1 year of creditable experience equivalent to the next lower grade level, which is directly related to the position to be filled.
OR,
Education. Must have a Master's degree or 2 academic years of progressively higher-level graduate education in medical technology or directly related field. Demonstrated Knowledge, Skills, and Abilities. In addition to the experience or education above, the candidate must demonstrate the following KSAs:
Comprehensive knowledge of professional MT principles, practices, concepts and theories providing for sound independent work. 2. Comprehensive knowledge of laboratory quality control and assurance procedures and principles of performance improvement in order to manage reagent and supply inventories and document control systems. 3. Knowledge of laboratory equipment and ability to maintain, troubleshoot and repair instrumentation. 4. Ability to plan, organize, set priorities, work as a team member and effectively complete assignments. 5. Ability to use independent technical judgment to analyze and interpret laboratory results. 6. Ability to read, interpret and apply complex written instructions. 7. Skilled in informatics, laboratory data flow and the understanding of laboratory processes. 8. Ability to communicate, consult and interact with other members of the healthcare team, external relations, customer service and patient education. References: VA Handbook 5005/72, Part II Appendix G24, Medical Technologist Qualification Standard. This can be found in the local Human Resources Office. The full performance level of this vacancy is GS-09. The actual grade at which an applicant may be selected for this vacancy is in the range of GS-07 to GS-09. Physical Requirements: The work requires regular and recurring physical exertion such as prolonged standing, bending over microscopes, reaching for supplies or materials, lifting moderately heavy items such as reagent packs and adequate dexterity to perform intricate procurement of specimens or analysis procedures. Physical characteristics and abilities such as distant and color vision, hearing, and specific agility and dexterity requirements. Ref: See VA Directive and Handbook 5019
Education
IMPORTANT: A transcript must be submitted with your application if you are basing all or part of your qualifications on education. Note: Only education or degrees recognized by the U.S. Department of Education from accredited colleges, universities, schools, or institutions may be used to qualify for Federal employment. You can verify your education here: http://ope.ed.gov/accreditation/. If you are using foreign education to meet qualification requirements, you must send a Certificate of Foreign Equivalency with your transcript in order to receive credit for that education. For further information, visit: http://www.ed.gov/about/offices/list/ous/international/usnei/us/edlite-visitus-forrecog.html.
Additional Information
This job opportunity announcement may be used to fill additional vacancies. It is the policy of the VA to not deny employment to those that have faced financial hardships or periods of unemployment. This position is in the Excepted Service and does not confer competitive status. VA encourages persons with disabilities to apply. The health-related positions in VA are covered by Title 38, and are not covered by the Schedule A excepted appointment authority. Veterans and Transitioning Service Members: Please visit the VA for Vets site for career-search tools for Veterans seeking employment at VA, career development services for our existing Veterans, and coaching and reintegration support for military service members. If you are unable to apply online view the following link for information regarding an Alternate Application.