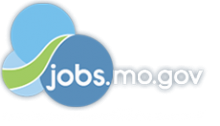 Job Information
The Salvation Army - Metro Division

Seasonal Red Kettle Bell Ringer

in

Springfield

,

Missouri
Overview
The Salvation Army corps in Springfield, Missouri, is looking for Seasonal Bell Ringers for their Christmas Kettle Season. The season has already begun and runs through December 24, and workers can work up to 40 hours a week. Normal bell ringing days and hours are Monday - Thursday from 11:00 AM to 7:00 PM, and Friday and Saturday from 11:00 AM to 8:00 PM. This is a great opportunity to earn a little extra money during the holiday season. Starting pay is $9.45 an hour.
Responsibilities
Report for work on time, and in accordance with the pre-determined work schedule. Communicate with your immediate supervisor prior to the start of your scheduled shift if you are unable to report for work as previously scheduled.

Dress appropriately for the weather outside. Maintain a clean, neat and well groomed appearance at all times. If provided, wear the bell ringer badge/name tag/apron for ID purposes.

Bellringers are to be polite and jovial. Be on the lookout for people to greet. Smile and greet everyone who passes. Everyone should receive a greeting, e.g., "Merry Christmas", "God bless you", "Have a great day", "Thank you", etc.

Gently and constantly ring the bell, down at your side.

Open doors where locations allow.
Full Job Description available at time of interview.
Qualifications
Must be trustworthy and able to work independently; must be able to follow verbal and written instruction; must be able to meet the physical requirements of position and must be willing to support the mission of The Salvation Army.
Physical and Working Conditions
The physical requirements described here are representative of those that must be met by an employee to successfully perform the duties of this job. Reasonable accommodation may be made to enable individuals to perform the essential functions of this job. A doctor's certificate may be required to support any request for reasonable accommodation to permit sitting while performing duties as a bell ringer.
To apply for a position please fill out an application at:
1707 W Chestnut Expwy
Springfield, MO 65802
For more info call 417-862-5509
Job LocationsUS-MO-Springfield
Job ID2020-16238
of Openings20
CategoryChristmas Season
TypeTemporary Full-Time