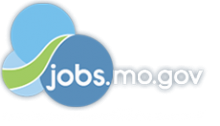 Job Information
BKD, LLP

Software Engineer II

in

Springfield

,

Missouri
The Software Engineer position's role is to design, code, test, and analyze software programs and applications. This includes researching, designing, documenting, and modifying application specifications throughout the software development lifecycle. You will also analyze and amend application errors in a timely and accurate fashion and provide status reports where required.
What You Will Do:
Write (code) for software programs that comply with the provided specifications and according to our Software Development Life Cycle (SLDC)

Estimate work required and delivery dates for components and projects

Document time spent in project management software

Report back to management on obstacles and roadblocks

Participate in design meetings and team meetings to encourage progress

Assist Software Architects and other Software Engineers with the analysis and design of new software solutions

For projects that the Architect is not directly involved in, work with the Business Analyst to design application specifications and document those specifications for other engineers

Review designs provided by the Software Architect and provide feedback to the Architect about development Solutions

Review designs with other Software Engineers, including newer engineers

Develop integration and testing points in the software that allow for QA Testing

Assist QA in running performance and load tests against the applications being developed

Validate QA Test results and perform remediation of defects

Troubleshoot and test reported errors

Document defects and steps

Write maintenance and metric statistics scripts and entry points for measuring and monitoring

Work with Support Engineers, Network Engineers, and others to determine root cause

Report back to management and provide root cause analysis
A Successful Trusted Advisor Has:
Flexibility and adaptability regarding learning and understanding new technologies

Strong written and oral communication skills

Strong interpersonal skills

Ability to conduct research into software-related issues and products

Highly self-motivated and directed

Keen attention to detail

Analytical and problem-solving abilities

Ability to effectively prioritize and execute tasks in a high-pressure environment

Ability to work both independently and in a team-oriented, collaborative environment
Minimum Qualifications:
Bachelor's degree in Information Technology or other related field

1-3 Years Developing Software in Microsoft Technologies

Understanding of SOA and OpenAPI 3 and familiarity with standards around OpenAPI

Experience developing data driven web applications in ASP.net (WPF, Web Forms, MVC 5) in a Services Oriented Architecture (SOA)

Understanding of object-oriented design and software development principles and best practices

Understanding of web-based architecture (web servers, load balancing, caching, databases, replication, etc.) and Microsoft technologies

Experience with databases (SQL Server)

Experience with JavaScript and other web technologies (CSS, HTML5, AJAX, JQuery, XHTML, Json, etc.)

Understanding of version control techniques (Git,BitBucket)

Ability to contribute to a culture of communication, collaboration, and creativity

Familiarity with the public accounting industry is a plus

Familiarity with waterfall and agile software development methodologies
Experience the BKD difference for yourself. For more information about our firm locations, visit bkd.com. BKD, LLP is an equal opportunity/affirmative action employer. Employment selection and related decisions are made without regard to age, race, color, sex, sexual orientation, national origin, religion, genetic information, disability, protected veteran status or other protected classifications.
It is BKD's standard policy not to accept unsolicited referrals or resumes from any source other than directly from candidates.
BKD expressly reserves the right not to consider unsolicited referrals and/or resumes from vendors including and without limitation, search firms, staffing agencies, fee-based referral services, and recruiting agencies.

BKD further reserves the right not to pay a fee to a recruiter or agency unless such recruiter or agency has a signed vendor agreement with BKD.

Any resume or CV submitted to any employee of BKD without having a BKD vendor agreement in place will be considered the property of BKD.
At BKD, our mission is to provide rewarding career opportunities and invest in the success of our people. Through award-winning learning and development, coaching and career advocacy programs, you will have the tools to make every play count and reach your professional goals. Along the way, you will have the opportunity to influence innovation and build long-lasting relationships. As a BKDer, you will be able to learn, lead, serve and be recognized for your contributions.
As a part of our People First culture, we invest in the well-being of our Trusted Advisors so they can provide Unmatched Client Service®. Click here to learn how we invest in our people: bkd.com/careers/our-investment-in-our-people.
Make your next play at BKD.
About BKD
BKD, a national CPA and advisory firm, can help individuals and businesses realize their goals. Our approximately 2,900 dedicated professionals provide solutions for clients in all 50 states and internationally. BKD and its subsidiaries offer a variety of tax, accounting and consulting services and combine the insight and ideas of thought leaders in multiple industries. Learn more at bkd.com.
ID: 2021-7688