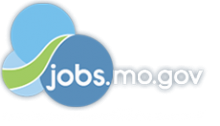 Job Information
AmerisourceBergen Corporation

Technical Support Analyst

in

SPRINGFIELD

,

Missouri
Title: Technical Support Analyst Location: United States-Missouri-Springfield Job Number: 0000257R
A Technical Software Support Analyst, under general supervision of the Technical Software Support Manager or other supervisory/management level associate in the facility, provides direct customer support for issues related to the use of our internally developed medical software. Daily tasks may include, but are not limited to:
Responding to customer requests via phone, email, or chat Asking clarifying questions Troubleshooting software issues Identifying issues with hardware, peripherals, and networks Guiding customers through step-by-step solutions Documenting detailed information in our tracking system Updating clients on resolution progress Assisting team members
In our collaborative environment, help is never far away. When problems are complex or require advanced skills to resolve, Analysts consult with subject matter experts (SMEs), senior staff, and other departments to get the needed assistance. Analysts may also be assigned special projects that encourage ownership of your growth and provide opportunities to show off your skills.
While our clients contact us via phone, email, and chat, we don't consider ourselves a call-center because we do much more than take calls. We value our customers and strive to build meaningful relationships with them. Our goal is to provide the best service possible while clearly communicating software guidance and technical solutions in a user-friendly, professional manner. Skillful communication with our clients is a key to providing a high level of service, and it's why we require our Analysts possess advanced written and verbal communication skills. Qualifications: Successful Analysts come from a variety of backgrounds including educators, 9-1-1 dispatchers, help desk technicians, call center associates, retail associates, customer service experts, and veterans. Experience or training in fields such as business administration, accountancy, sales, marketing, computer sciences or similar vocations are helpful, but not required. Educational backgrounds vary as well, from high school graduates to advanced secondary education to technical vocational training, or an equivalent combination of experience and education, all levels of qualified applicants are encouraged to apply.
Required Skills:
Excellent written and verbal communication skills Experience using Windows and Microsoft Office applications Good interpersonal skills Ability to work independently and collaboratively in a team environment Ability to prioritize workload and consistently meet deadlines; good time management skills Strong organizational skills; attention to detail Ability to learn new information quickly
Job: Information Technology Jobs