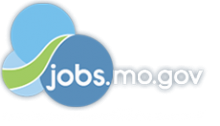 Job Information
Benson Industries, Inc.

Customer Service Technician II

in

St. Charles

,

Missouri
Job Description
Job Summary
Perform the installation, troubleshooting and repair of MiTek machinery. Provide training for customers on proper operations, maintenance, and repair of MiTek machinery.
Essential Functions Statement(s)
Be able to install machinery per installation instructions

Provide customer with operation and maintenance training at the end of each installation

Troubleshoot and repair MiTek Machinery as required.

Read and understand all MiTek machinery manuals.

Must be able to troubleshoot and install minimum of 8 approved machines. Machine selection must be approved by Customer Service Manager.

Perform sales acceptance of qualified machines as required.

Be available for travel (which includes US and Canada).

Stay current with the schedule, make travel arrangements, and advise customer of travel plans.

Discuss each service call and installation thoroughly with the customer prior to beginning any work.

Submit service call reports and sign off sheets within 5 business days of trip completion.

Be equipped with tools, service call sheet, and copies of the necessary layout drawings.

Obtain signature from customer at the end of the service call or installation.

Log all phone calls in tracking database (HEAT)

Comply with established procedures for sales order entry, returned goods authorizations (RGAs), engineering change requests, and phone call tracking.
POSITION QUALIFICATIONS
Competency Statement(s)
Customer Service - Manage difficult or emotional customer situations. Respond promptly to customer needs. Solicit customer feedback to improve service. Respond to requests for service and assistance. Meets commitments.

Accuracy - Demonstrates accuracy and thoroughness, looks for ways to improve and promote quality. Applies feedback to improve performance. Monitors own work to ensure quality.

Initiative - Readily volunteers. Undertake self-development activities. Take independent action. Ask for and offer assistance whenever needed. Look for and takes advantage of opportunities. Seeks increased responsibilities.

Interactions With Others - Must be a team player who interacts well with other members of the executive team, finance team, corporate office and other associates. Must seek out and share information and develop trust and rapport with coworkers at all levels in the organization. Must be willing to work as an equal team member and just not supervise other associates.

Interpersonal Skills - Focuses on solving conflict, not blaming; Maintains confidentiality; Listens to others without interrupting; Keeps emotions under control; Remains open to others ideas and tries new things.

Problem Solving - Identify and resolve problems in a timely manner. Gather and analyze information skillfully. Develop alternative solutions. Work well in group problem solving situations. Use reason even when dealing with emotional topics.

Quality - Demonstrate accuracy and thoroughness. Monitor own work to ensure quality. Apply feedback to improve performance. Look for ways to improve and promote quality.

Oral Communication - Speaks clearly and persuasively in positive or negative situations; Listens and gets clarification; Responds well to questions; Participates in meetings.

Active Listening - Ability to actively attend to, convey, and understand the comments and questions of others.

Time Management - Ability to utilize the available time to organize and complete work within given deadlines.

Honesty / Integrity - Ability to be truthful and be seen as credible in the workplace.

Safety - Must have an outstanding safety record and follow all safety policies and procedures. Participate in safety training and meetings. Maintain clean and safe work area. Report all injuries/accidents near misses immediately to supervisor or a member of management. Report all unsafe acts and conditions. Use equipment and materials properly.

Attendance/Punctuality - Consistently at work and on time. Communicate with plenty of time when will not be at work. Arrive at meetings and appointments on time.
SKILLS & ABILITIES
Education: Bachelor's Degree (four year college or technical school) Required, Field of Study: Related Field
Experience: 1 plus years of experience in Related Field
Or Equivalent combination of education and experience.
Computer Skills: To perform this job successfully, an individual should have knowledge of QAD MFG/PRO Manufacturing software; Microsoft Excel Spreadsheet software and Microsoft Word Processing software; PLC Software - LM90, and VersaPro preferred.
Tracking Code: 1158-253
Job Location: St. Charles, Missouri, United States
Position Type: Full-Time/Regular