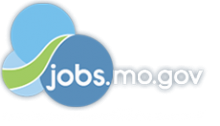 Job Information
Benson Industries, Inc.

Saw Operator

in

St. Charles

,

Missouri
Job Description
SAW OPERATOR
Job Description:
Sets up and operates vertical and horizontal band saws for cutting steel bar, tube, and structural shapes as well as other materials using Lean and 5S methodologies to fabricate metallic and non-metallic parts.
ESSENTIAL FUNCTIONS:
Identifies different types and sizes of steel needed for the job.

Interprets blueprints, sketches, drawings, manuals, specifications, or sample parts to determine dimensions and tolerances of finished work piece, sequence of operations, and setup requirements.

Operates vertical bandsaws, horizontal bandsaws, and other cutting equipment.

Ability to read and understand a tape measure, 12" scale, and 6" calipers.

Operates forklifts and overhead cranes to move material as required.

Maintains records of scrap material.

Records production data using labor tracking stations.

Maintain clean and organized work area.

Perform other duties as assigned.

Attendance at work during the regularly scheduled shift is an essential duty. This includes, but is not limited to the ability to be present at work, arrive on time and be at the work station ready for work at the start of the shift.
Required Skills & Abilities:
Education:High school diploma or general education degree (GED
Experience: Three to six months related experience and/or training; or equivalent combination of education and experience. Experience operating brake presses, shears, or plasma cutting tables a plus.
Computer Skills: Windows Operating System
Language Skills:Ability to read and comprehend simple instructions, short correspondence, and memos. Ability to write simple correspondence. Ability to effectively present information in one-on-one and small group situations to customers, clients, and other employees of the organization.
Mathematical Skills: Ability to calculate figures and amounts such as proportions, percentages, area, circumference, and volume. Ability to apply concepts of basic algebra and geometry. Must be able to convert fractions to decimals, must be familiar with the metric system and metric to imperial conversions
Reasoning Ability: Ability to solve practical problems and deal with a variety of concrete variables in situations where only limited standardization exists. Ability to interpret a variety of instructions furnished in written, oral, diagram, or schedule form.
Tracking Code: 1570-253
Job Location: St. Charles, Missouri, United States
Position Type: Full-Time/Regular