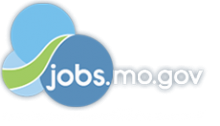 Benson Industries, Inc.

Software Engineering Manager

in

St. Charles

,

Missouri
Job Description
MiTek® USA Inc., a subsidiary of Berkshire Hathaway, Inc. is the world's leading supplier of state-of-the-art, engineered connector products, engineering services, and computer-driven machinery for the building component industry. We provide the industry's most advanced, most comprehensive, and most innovative software for design and manufacturing. Our products and services are backed up by a team of industry professionals who are dedicated to one goal – making our customers successful.
We are seeking a dynamic and motivated* Software Engineering Manager* who will lead a Software Development Team for the MiTek USA Automation Division. They will be responsible for developing and maintaining an expert perspective on manufacturing technologies, automation solutions, and software applications for automated equipment.
Required Skills
Plan technical architectures that minimize or eliminate performance problems, complexity, or solution fragility
Design, code, test and debug existing and new software using Microsoft technologies – focusing on C#, and VB.NET
Collaborate with Developers, Software Quality Assurance, and Product Management to ensure that solutions are efficient, consistent and fulfill business needs.
Demonstrate a curious, self-motivated and ownership-oriented approach in designing, coding, testing, debugging, configuring, and documenting application software.
Refactor existing software.

Work in an Agile software development environment, participating in regular review, progress and planning meetings. Required Experience

Bachelor's degree from a four-year college or university preferably in Computer Science or Engineering.

6-10 years related experience and/or training; or equivalent combination of education and experience.

Rich knowledge and experience in C, C#, C++ and strong experience with large projects using Microsoft Visual Studio;

Practical Experience or knowledge in one or more of the following is a plus: SQL Database, Dotfuscator, Install Shield, DevExpress, Xamarin, OPC DA, OPC UA, Kepware, Log4Net, RabbitMQ, NServiceBus, and GE Controls

Ability to effectively present information and respond to questions from groups of Managers, Stakeholders, and Customers.

Ability to define problems, collect data, establish facts, and draw valid conclusions.
When you bring your best to MiTek, you get the best in return. We've built a best-in-class competitive offering that supports the employee on many levels including identity protection, formal education, pet insurance, financial wellness tools, a recognition platform, and personal wellness coaching all above and beyond our generous healthcare, disability, and retirement plans.
We believe that the work environment and our culture is one of the primary reasons people come to MiTek.
The One MiTek Culture is based on collaboration, communication, innovation and sharing in each other's success. If you are looking for more than just a job, join MiTek. It's a place where people come to learn, grow, and forge deep lasting relationships with each other and the communities in which we thrive.
MiTek is an E-Verify and Drug and Tobacco-Free Workplace.
We are an equal opportunity employer and all qualified applicants will receive consideration for employment without regard To race, color, religion, sex, sexual orientation, gender identity, national origin, disability status, protected veteran status, or any other characteristic protected by law.**
Tracking Code: 682-253
Job Location: St. Charles, Missouri, United States
Position Type: Full-Time/Regular