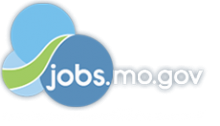 Job Information
American Water

Field Services Representative

in

St Joseph

,

Missouri
Founded in 1886, American Water is the largest and most geographically diverse publicly traded U.S. water and wastewater utility company. With headquarters in Camden, NJ, the company employs over 6,800 dedicated professionals who provide regulated and market-based drinking water, wastewater and other related services to an estimated 15 million people in 46 states. To learn more about American Water and additional career opportunities, visit www.amwater.com.
Primary Role
Work Schedule:
Wednesday to Sunday schedule 7:00 a.m. to 3:30 p.m.
Executes and completes field customer service orders, reads water meters and records readings.
Keeps meter reading equipment secure through completion of workshift.
Inspects meters to see if seals are broken and reports condition, occupied homes where meter is not read, and any plumbing (immediately adjacent to meter) which may be in violation of the rules and regulations of the Missouri American Water Company.
Operates a vehicle in the pursuit of these responsibilities.
Key Accountabilities
Inspects water service line installations by plumbers to ensure compliance with company rules. Collects water samples. Serves notices.
Sets and removes water meters with or without remote meter reading attachments. Turns water on or off. Installs and changes recording charts. Installs, programs, and downloads data recording instruments.
Take pressure readings.
When requested, assists in performing field locations of company facilities and customer-owned water service lines and appurtenances.
When necessary, excavates at the "stop cock" or "corporation cock" on a customer-owned water service, to turn water on or off, repair or replace the stop cock, or realign stop box. Repairs damaged service line; installs or removes meters in meter boxes or vaults; repairs leaks in meter boxes or vaults; makes small street or yard repairs where excavations were made as related to field customer service work.
Ensures that the vehicle assigned is kept stocked with necessary materials, tools, and equipment. Keeps vehicle, tools, and equipment clean and secure. Operates mobile telephone and two-way radio communication equipment.
Investigates reported emergencies, such as water outages and/or water main leaks/breaks or others not herein identified.
Performs other duties as assigned by supervision.
Knowledge/Skills
Knowledge of company policies and procedures.
Experience/Education
Experience:
Utility field experience desired.
Education:
High School diploma or equivalent required.
Work Environment
Be physically able to traverse meter routes on foot under weather conditions, which will prevail throughout the year.
Other
Intelligent and courteous to customers; neatly dressed in the proper uniform; neatly groomed in accordance with company requirements for employees who represent the company and have direct contact with customers and the public.
Competencies
Champions safety
Customer obsessed
Cultivates innovation
Nimble learning
Drives Results
Collaborates
Join American Water...We Keep Life Flowing*™

American Water is firmly committed to Equal Employment Opportunity (EEO) and prohibits employment discrimination for employees and applicants* based on his or her age, race, color, pregnancy, gender, gender identity, sexual orientation, national origin, religion, marital status, citizenship, or because he or she is an individual with a disability, protected veteran or other status protected by federal, state, and local laws.