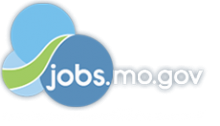 Job Information
Levi, Ray & Shoup, Inc.

Application Transition & Support Specialist

in

St. Louis

,

Missouri
Who We Are

History

Company Overview

Leadership

A Message from Our CEO

What We Believe

Our Mission

LRS Philosophy & Values

Community Involvement

Wilkerson

Divisions

Careers

Our Culture

Diversity

Benefits

Offices

LRS Offices

LRS Distributors

Contact
Employee LoginFile Transfer
Filters
Careers
Added Dec 07, 2020Application Transition & Support Specialist(22048)St. Louis, MO|ContractApply
Job Description
Our client is in need of a Application Transition & Support Specialist. This is a long term contract opportunity in St. Louis, MO. If you're that person, submit your resume now!
LRS Consulting Services has been delivering the highest quality consultants to our clients since 1979. We've built a solid reputation for dealing with our clients and our consultants with honesty, integrity, and respect. We work hard every day to maintain that reputation, and we're very interested in candidates who can help us. If you're that candidate, this opportunity is made for you!
Our client is seeking an Application Transition & Support Specialist to drive the transition of support from an engineering team to the application support team. Teams within this department work around the clock to support applications used by a wide variety of sales channels processing thousands of transactions per hour, generating nearly half of all sales revenue for this fortune 100 company! As a technical expert on the team responsible for some of our most critical systems, the ideal candidate must be detail oriented, possess strong business acumen, be proactive, possess an assertive personality, and have strong communication skills, and be driven to succeed.
This person will be an integral part of an operations team committed to resolving production support issues and continuously improving our area, the day to day responsibilities include:
• Drives the transition of new platforms and applications from an engineering team to the application support team
• Rapidly develop into an SME for new platforms and applications
• Documents complex platforms and applications producing run books, troubleshooting and deployment guides, PCI and disaster recovery documentation
• Document systems and procedures
• Train others in the use of tools, functions, and techniques
• Leverages, develops, and or enhances CI/CD pipeline solutions
• Write and maintain scripts for system maintenance and administration
• Create reports, dashboards, and processes to monitor and analyze availability and performance metrics
• Actively participate in decisions to develop and improve security-based standards and practices
• Perform advanced troubleshooting techniques in a high-pressure environment
• Provide after-hours support on an "as needed" or "on call" basis
Qualifications:
-Bachelor's Degree in Mathematics, Statistics, or related field preferred
-Must have a minimum of 2 years experience in an application support related role
-Strong communication skills with the ability to capture and articulate technical and non-technical details.
-Must have experience working in a DevOps environment, leveraging continuous delivery techniques. Working knowledge of Bit Bucket, Artifactory, and Jenkins required.
-Experience writing comprehensive application support documentation
-Experience on applications running in a Linux environment
-Experience with monitoring tools such as Splunk and/or AppDynamics
-Experience in one or more of the following:
• Documentation repositories such as Confluence or SharePoint
• Configuration Management tools, preferably Puppet
• Kubernetes and Docker
• Using HA Proxy as a load balancer and proxy server
• AEM/Angular or React JavaScript
• Server administration: JBoss, WebLogic
-Experience as a Service or Application Support Engineer preferred
-Experience troubleshooting production applications from the application side preferred
-Documenting architecture diagrams and troubleshooting guides preferred
-Training team members in new technical processes preferred
-Experience troubleshooting production applications from the application side preferred
-Coordinating with multiple teams and tracking defect fixes preferred
-Planning enhancements, scaling systems as per business needs preferred
-Understanding and documenting security processes for PCI or similar regulated systems preferred
-Experience using Akamai for security and delivery solutions is a plus
-Candidate must be able to effectively communicate in English (written & verbal)
-Candidate must have permanent authorization to work in the USA for any employer
To apply go to jobs.lrs.com.
LRS is an equal opportunity employer. Applicants for employment will receive consideration without unlawful discrimination based on race, color, religion, creed, national origin, sex, age, disability, marital status, gender identity, domestic partner status, sexual orientation, genetic information, citizenship status or protected veteran status.
#LI-KJ2 ;