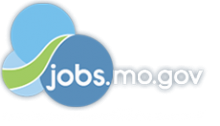 Job Information
Federal Reserve Bank

Assistant Vice President, Software Engineering

in

St. Louis

,

Missouri
The St Louis Fed is one of 12 Reserve Banks serving all or parts of Missouri, Illinois, Indiana, Kentucky, Tennessee, Mississippi and Arkansas. The St. Louis Fed's responsibilities include promoting stable prices, economic growth and a sound financial system, providing payment services to financial institutions, supporting the U.S. Treasury's financial operations, and advancing economic education, community development and fair access to credit.
Our Treasury Division is looking for anAssistant Vice President of Software Engineeringto support our work through leadership that ensures the delivery of high-quality technology services. As our Assistant Vice President, you will report to a Vice President and have experience leading software engineering teams with a focus on DevOps and automation. You also will provide management and oversight to for all aspects of application delivery; including, requirements gathering and documentation, application development, testing, interface with infrastructure, application security, metrics reporting, engagement with business line representatives and executive reporting.
The Federal Reserve Bank of St. Louis manages more than 10 different software applications that support multiple financial functions for the U.S. Department of the Treasury.
Responsibilities
Lead multiple delivery teams, comprised of up to 50 employees, including software engineers, test engineers, application database administrators, business analysts.
Coach and mentor team; including engineering managers, to support talent management and succession needs.
Guide organizational growth in areas including DevOps, automated testing capabilities, Agile, application security to support Treasury needs.
Develop and maintain working relationships with Treasury partners, FRB St. Louis Treasury business line representatives, and District and System partners.
Implement large systems development efforts and ensure business and customer commitments are achieved following the defined schedule and budget and quality standards.
Leverage and guide performance and quality metrics to monitor the progress of delivery activities. Report on delivery status at an executive level.
Follow software engineering methodologies and program management processes.
Manage departmental budgets and control expenses.
Contribute expertise to Treasury and Information Technology Division projects; foster a work environment that encourages and uses innovation and collaboration at all levels.
Lead discussions around complex issues with a varied audience.
Qualifications
Bachelor's Degree in Information Technology, Business or field of study relevant to this position.
10 years of progressively responsible experience including leadership of large/complex application development projects or managing multiple applications/teams inclusive of: o 5 years of experience managing a 20-25 member organization, with responsibility for staffing decisions, mentoring, and performance evaluations.
Excellent program management skills with familiarity with Agile methodologies.
Familiarity with automated testing and secure coding practices.
Experience attracting and hiring talent, engagement, and staff and team development.
Commitment to diversity, equity and inclusion.
Experience driving business and technology strategy and results.
Ability to present technical ideas in a business and user-friendly language.
Excellent relationship management skills with all levels of an organization and collaborator with external partners.
An accessible, customer-focused leadership style that balances responsiveness with planning in an organizational setting.
Capability and practice to maintain current in the IT field.
Travel (10%)
Position requires U.S. Citizenship
Benefits
Our organization offersbenefitsthat are the best fit for you at every stage of your career:
Pension plan, 401K, Comprehensive Insurance Plans, Tuition Reimbursement Program, Onsite Wellness & Fitness Center, Backup Dependent Care (Child & Adult),and more
Ranked as a Top Workplace, the Federal Reserve Bank of St Louis is committed to building an inclusive workplace, where employees' diversity—in age, gender, race and ethnicity, sexual orientation, gender identity or expression, disability, and cultural traditions, religion, life experiences, education and socioeconomic backgrounds—are recognized as a strength. Embracing our diversity encourages employees to bring their valued perspectives to the table when generating ideas and solving problems and promotes an environment where innovation and excellence grow. Learn moreaboutthe Bank and its culture; check out ourCareers Site.
The Federal Reserve Bank of St Louis is an Equal Opportunity Employer.
Organization: *Federal Reserve Bank of St. Louis
Title: Assistant Vice President, Software Engineering
Location: MO-St. Louis
Requisition ID: 266679