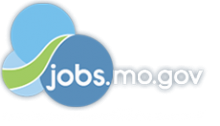 Job Information
Eastman

Automotive Window Film and Paint Protection Installation Trainer

in

St. Louis

,

Missouri
Responsibilities
This position will work from a home office in Northern, CA.
The technologist will be responsible for teaching the correct and manufacture's recommended techniques to teach customers how to install automotive window film and paint protection film. In addition, they will demonstrate experience in film installation and develop new methodologies to increase the success of the customer. This role requires close collaboration with segment and project leadership, sales leadership, and marketing technical services. Effective technologists must demonstrate experience in communicating effectively, gaining credibility and developing productive relationships with client's installation team.
The trainer will need to lead with insight and build effective partnerships. Key Responsibilities Market Analysis and Measurement Consistently provide frequent feedback of installation insights, successes, barriers and results of training initiatives Gather market intelligence and identify options for taking advantage of opportunities Understand installer needs to support options and decisions Monthly summary of team's installation insights, key successes, key barriers and key results from training initiatives Measured on effectiveness of training and progress towards meeting objectives Implement a Formal Training Program Responsible for analyzing training needs. Ability to assess effectiveness of training program Continue to improve the installation processes, procedures, and support.
Leadership skills to effectively direct trainees and keep on track. Ability to setup and manage scheduling of trainings.
Education: High School Diploma is required. Associate's Degree or Bachelor's Degree highly preferred. Experience/Job Requirements: 5 years experience in installation of automotive window film and or Paint Protection Film Understanding of customer and market dynamics. Willingness to travel up to 50% and work with a North American team of professionals. Able to operate in a fast-paced and changing market environment. Skill Sets: Installation of automotive and paint protection films Must be proficient with window film software and plotter Industry knowledge Comprehensive problem solving Collaboration with team members Effective written and verbal communication Partner, gather insight and use effectively to work towards solutions Knowledge of Windows, Power Point, Word, and Excel
Qualifications
Technical Support. Has advanced and specialized expertise, typically developed through a combination of job-related training and considerable on-the-job experience. Completes assignments and facilitates the work activities of others; may coordinate work beyond own area. Proposes improvements to processes. Acts as a lead, coordinating the work of others but is not a supervisor. Works autonomously within established procedures and practices.