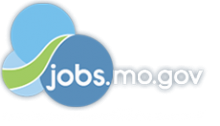 Job Information
VIVA USA Inc

Business Project Analyst

in

St Louis

,

Missouri
Req Ref No: SGMOBP22 Location: St Louis, MO Duration: 12.0 months
Description
Duties
Proactively monitor, analyze, and escalate Issue Management Team (IMT) tickets. Analyze, respond, and escalate IMT Tasks. Triage IMT tickets and follow-up with Requestors and Support Groups as needed. Facilitate IMT issues that have been or need to be escalated. Lead or participate on internal projects and/or assignments, based on business needs.
Skills
• Solid customer service, analysis, critical thinking, and problem solving experience required • Ability to follow standard operating procedures and think outside of the box when required • Ability to handle analysis from issue identification to proposal of potential solutions; Strong business and organizational skills • Demonstrated initiative with commitment and ability to work under pressure and meet tight deadline • Demonstrated ability to collaborate and work cross-functionally within a corporate environment • Proven ability to work independently and collaboratively required • Proven experience using Microsoft Word, Excel, Outlook, and PowerPoint • Advanced (verbal and written) communication required • Excellent time management skills • Knowledge of and experience in PBM or healthcare a plus
Education
Bachelor's Degree or 3-5 years of relevant work experience is preferred but not required
Skills and Experience The Skills and Experience match parameters for the candidate are parsed from the uploaded Job Description.
Required Skills
EXCELLENT COMMUNICATION SKILLS
Additional Skills
VIVA is an equal opportunity employer. All qualified applicants have an equal opportunity for placement, and all employees have an equal opportunity to develop on the job. This means that VIVA will not discriminate against any employee or qualified applicant on the basis of race, color, religion, sex, sexual orientation, gender identity, national origin, disability or protected veteran status.