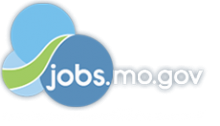 Job Information
Syntelligent Analytic Solutions, LLC

Cartographer (Cartographic Portrayal & Review) - Journeyman

in

St. Louis

,

Missouri
Syntelligent Analytic Solutions, LLC, a SDVOSB and HUBZone Small Business Concern, is a professional services and consulting firm catering to Government and private sector customers. We provide highly qualified professionals who work in partnership with our clients to provide unique, creative and innovative professional, management and technical services and solutions in the areas of: Program Management & Support, Analytic & Intelligence Operations, Information Technology, Security Operations and Business Consulting.
Syntelligent is seeking Cartographers (Cartographic Portrayal & Review) - Journeyman level with an active TS/SCI clearance for PIPELINE WORK on a 2nd Shift (4pm-midnight) opportunity for an awarded contract in support of a government customer in St. Louis, MO.
This is a pipeline for surge and attrition purposes
A Journeyman shall be expected to work with minimal oversight and should be fully capable of meeting most services without direction.

The Journeyman may still perform quality control and quality assurance checks on their work but should not find significant errors.

Journeyman are expected to assist apprentice level personnel in learning their trade.

Journeyman also are expected to collaborate with Government and contractor personnel within the IC organization. Such collaboration should provide accurate technical information contributing to synergized analysis that is better than the sum of the individual parts.

Journeyman Analysts should regularly provide division level support and may periodically be called upon to provide support at the office level.

Additional JMN Cartographic duties may include modifying contours, displacing features, creating and displacing annotation, and editing the margins to be map sheet specific.

The successful JMN candidate will have knowledge and understanding of Government map portrayal specifications (TM, MTM, JOG, TPC) across various scale levels.
Required Experience:
Requires a BA degree or equivalent experience and less than 2 years prior relevant experience.

TS/SCI Security clearance.

Demonstrated Experience creating TLM, TM, MTM, MDG, JOG, TPC or ICM needed.

This position is for the 2nd Shift (4pm-midnight).

Expertise and experience in geography, cartography and Geographic Information Systems (GIS) which includes skill in ArcGIS applications.

Knowledge of geospatial analysis software suites (GIS commercial software packages such as ArcGIS, ERDAS & SocetSet, including common office software to include spreadsheets and word processing) used by NGA to accomplish its mission.

Knowledge of digital cartography, image processing, geographical information systems (GIS), geospatial production techniques and NGA digital data formats.

Expertise in research information gathering for the following sources: Primary legal documents that pertain to the delimitation, demarcation and maintenance of the boundary, including textual descriptions, coordinate lists, reports and accompanying maps, native maps, secondary source maps, and historic maps used for extraction and comparison. Mapping imagery for stereo and mono extraction at various resolutions using digital terrain elevation data sets.

Expertise in preparing source material for digitizing, attribution, digitizing boundaries from georeferenced and ortho-rectified sources, applying projection, datum, and coordinate transformations, geo-referencing and ortho-rectifying source materials (maps, imagery) and extracting vectors from stereo imagery or elevation data.

Experience in creating standard spec government map products geo-databases, and features

Ability to analyze imagery and non-imagery source information for application to government standard map products and databases

Review and edit both digital and hardcopy maps, charts and publications

(REQUIRED) Current Intelligence Fundamentals Professional Certification (or higher DIE Certification) or ability to obtain it within 90 days of hire (https://dodcertpmo.defense.gov/IFPC/).
Online applications only. No phone calls or emails.
When we review candidates' information, we are looking for the best matches for the position based on the qualifications listed in the job posting. If your skills and experience appear to match an open position, a recruitment services professional or a hiring manager may contact you.
Syntelligent Analytic Solutions, LLC is an Equal Employment Opportunity and Affirmative Action employer. It is the policy of the company to provide equal employment opportunities to all qualified applicants without regard to race, color, religion, sex, sexual orientation and gender identity or expression, national origin or protected veteran status and will not be discriminated against on the basis of disability. If you are a qualified disabled veteran or individual with a disability and need reasonable accommodation to use or access our online system, please contact our Human Resources at 540-736-4570, Extension #2.
ID: 2020-1944
External Company URL: www.syntelligent.com